Kyary Pamyu Pamyu J-Pop Summit Report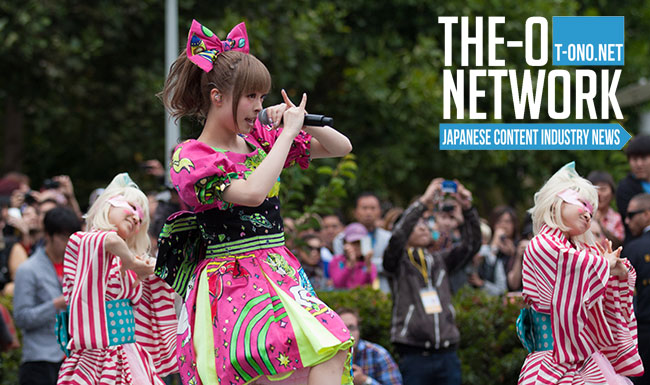 Check out our videos and photos the international Harujuku singing sensation, Kyary Pamyu Pamyu as she graces the stage on Union Square in downtown San Francisco!
Kyary Pamyu Pamyu was a guest at this year's J-Pop Summit Festival held in Japantown San Francisco on July 27 and 28. On the final day of the event, the concert stage was moved into the heart of San Francisco on Union Square. Kyary was the last performer for the day and definitely by the roar of the crowds when she arrived, many fans came to see her.
Kyary was clad in a pink and green dress with unicorns and wing patterns on her back. Watching her perform live was simply amazing as the audience can appreciate the little attention to details she puts into each of her dance moves. Unfortunately we didn't bring our video equipment as weren't expecting to do any filming, but I did manage to capture a few clips off of my phone.
Please make sure to check out our gallery also at the bottom of the page!
Entrance
Kyary's entrance on stage
Tsukema Tsukeru
Kyary's full song performance.
"Tsukema Tsukeru" is copyrighted Warner Music Japan
Closing Messages
At the end of her performance, Kyary was asked back out on stage to say a few words to the audience.