Yukie Xizi Dong
Vocaloid 3 is Officially Announced!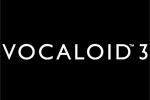 Just found out about this news~ And it seems it isn't reported on any English websites yet~
On June 8th, YAMAHA hosted a Nico Nico Douga live stream and released news about the upcoming successor of the Vocaloid system - Vocaloid 3 (called Vocaloid 3 editor)
As I read through, it looks like they are really shooting for making Vocaloid a multi-language and international culture trend. I will do my best to give a summary of the event information.
*Trying to make singing voice more realistic
*Additional language supported: Chinese (pinyin), Korean, and Spanish
Details on software updates (JP): http://www.yamaha.co.jp/news/2011/11060801.html
---
As for promotional related events and planning:
Megpoid Extend (similar to Hatsune Miku Append) is coming soon to Vocaloid 2. It will have Power, Whisper, Adult, and Sweet versions. The release date is expected sometime this year.
Megpoid Birthday Festival in planning
---
New partner companies and Vocaloids:
CUL becoming a Vocaloid character:
The voice is provided by Japanese Seiyuu: Eri Kitamura (Yui from Angel Beats! and Sayaka from Mahō Shōjo Madoka Magica)

Vocaloid 3 Lia version:
Lia!! The anime song singer who did the famous "Tori no Uta" from AIR and more recently "My Soul, Your Beats!" from Angel Beats!
i-style project ("i" stands for idol):
Artwork done by famed artist Carnelian! Only images have been released for this project with no additional information on what the project will be.
---
Moe Japan's "Vocaroidol" project: mixes 2D Vocaloids with 3D idols
Details on this project isn't fully clear besides a combination of 2D Vocaloids with 3D idols. The image shown below doesn't reveal anything either about the project.
---
Vocaloid 3 Ring Suzune:
Ring Suzune is voiced by MiKA from the band Daisy x Daisy. It is expected to be released during the VocaFes event later this year.
---
Coming Soon: Korean Vocaloid 3
Vocaloid 3 will have Korean and Japanese database; however, English is only available through the Korean database. The Korean Vocaloid will be voiced by an up-and-coming Korean idol singer, Kim Tahi, shown below.
---
Release of Vocaloid Combination CD: [Vocaloid 2] 17 songs + [Vocaloid 3] 1 song.
Date: September 2011
---
YAMAHA Vocaloid 3 Staff Team (11 people)
---
Some thoughts:
Based on the upcoming Hatsune Miku's live concert at Anime Expo 2011 and related promotional events such as their collaboration with Toyota and the first single release of supercell featuring Hatsune Miku in the US, the Japanese industry are really trying to get into the foreign market now.
Information from Japanese Site 初音ミクみく:
http://vocaloid.blog120.fc2.com/blog-entry-8795.html
Latest from Yukie Xizi Dong