Ken Dubois
E3 2016 Impressions: Gravity Rush 2
Earlier this year, Sony Interactive Entertainment announced Gravity Rush 2. The game picks up right where Gravity Rush left off. Kat will return alongside her friend Raven. At E3, Sony happened to have a playable demo at their booth and I was able to get some hands on time with the game. From what I can say, the game is a massive improvement from playing on the Vita.
Visually the games color palette has changed. Players who played Gravity Rush on the Vita should remember that the color palette was very brown and green and with Gravity Rush 2 you get a very blue color palette which is well represented by the blue skies. The game has a lot of nice little nuances for instance, we can see Kat's clothes rippling in the wind, more stuff happening in towns and massive airboats flying around.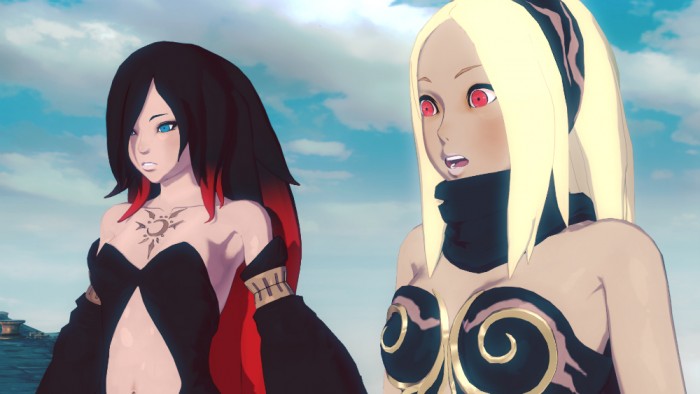 The game has gone above and beyond of what the Vita could do and there was a pretty easy tutorial for players to try out or you could just jump right into the action. The tutorial involved using many of Kat's gravity powers to fly from point to point, while trying to collect crystals along the way. Overall it was pretty simple to learn especially for a newcomer.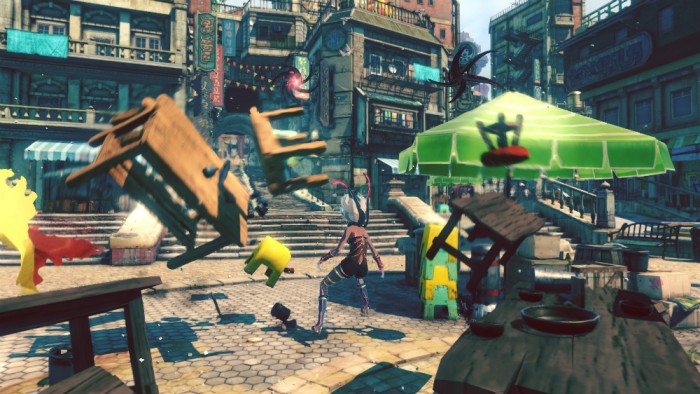 As I progressed further into the demo, I encountered some enemies which were the same, black and slimy enemies in the first game. Combat was fast and familiar and very similar to what I am used to from the first game. There where basic melee attacks, as well as targeted air kicks that you would need to focus on enemies weak points. Kat is also able to use a special move that will kill multiple enemies in quick succession. Once built up and unlocked, it can be used and is useful for clearing out multiple groups and it even took out a decent amount of health of the giant boss I encountered.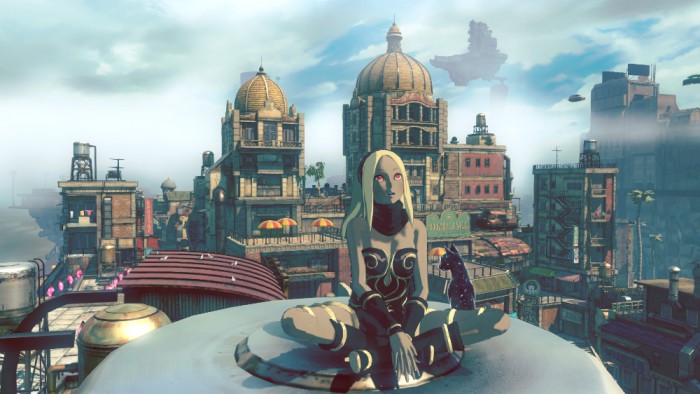 One of the new mechanics was the Lunar Style mode. When you flick up on the touch pad, Kat will become lighter and gain access to a new "Worm Hole Kick" ability that made it easier to target enemies who seemed to be dodging my attacks without having it active. Overall, the improvements on the game are better than the first Gravity Rush. It's no surprise that a lot of improvements were made. The game is absolutely stunning, showing off beautiful hand drawn Cel-shaded visuals as well as improved effects. Gravity Rush 2 is expected to be released sometime in 2016 on PlayStation 4.