Jason Young
Little Witch Academia 2 to Debut at Anime Expo 2015!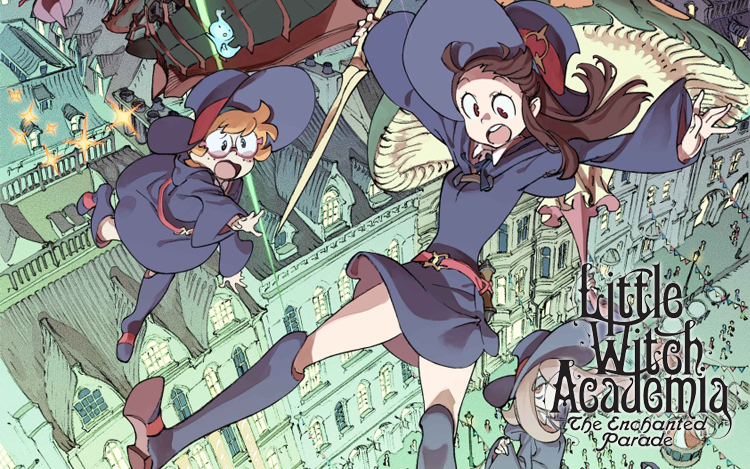 Following the success of Little Witch Academia 1, Little Witch Academia was founded successfully through Studio TRIGGER's Kickstarter program; which we're proud to support. Although it was a bit quiet on the TRIGGER front for quite a while, backers were surprised to learn that the official trailer for Little Witch Academia The Enchanted Parade is now available and that the short film itself would be released very very soon!
Debuting at Anime Expo 2015 on Friday 7/3 from 5:45-7:15 PM, Yoh Yoshinari (lead animator) and Horiyuki Imaishi (director) will be hosting a panel that will include the screening as well as a Q&A session with fans.
Additionally, it was also announced that Little Witch Academia 2 will be screened in movie theaters across Japan starting in October and that starting this August, backers will finally start receiving their rewards.
To watch the trailer, please visit the Little Witch Academia The Enchanted Parade Kickstarter website: https://www.kickstarter.com/projects/1311401276/little-witch-academia-2/posts/1252124?ref=email
Related items
Latest from Jason Young