Ken Dubois
Anime Expo 2016 Impressions
I'll be honest whenever I think of going to Anime conventions, I like to compare it like a weekend at Disneyland. Sure I will try go to all the events and rides that I possibly can and still not seeing everything there is to see while still having a great time. Anime Expo once again shattered attendance records, and raised the bar for Los Angeles' premier anime convention for the anime industry presented by the Society for the Promotion of Japanese Animation (SPJA).
Anime Expo celebrated its 25th anniversary with this year's event, which took place at the Los Angeles Convention Center on July 1-4. This year's show saw a huge increase in attendance, with more than 100,420 people that participated in this week's events, including over 1,500 volunteers to make the event run smoothly for all attendees. With tape set down on floors in advance to mark the end of a line and with plenty of AX staffers on hand, I generally had no problem finding my way around.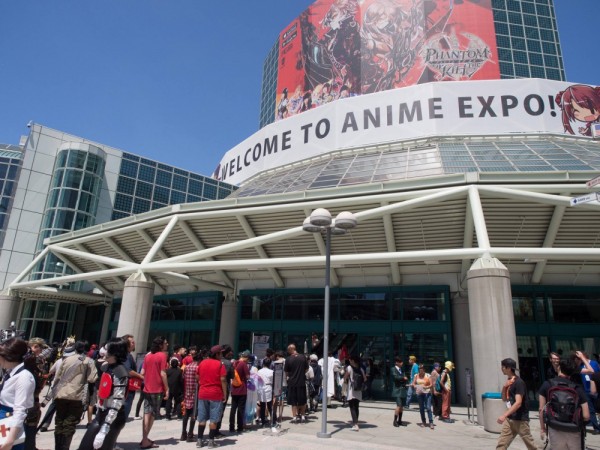 Highlights of the four-day long expo included the world's first Anisong World Matsuri event, featuring a variety of live music and experiential performances by some of my personal favorites: Eir Aoi, Lia, Luna Haruna, Flow and Jam Project. Parties, demos and panels filled the weekend and attendees had the opportunity to interact with featured guests including Cosplay Senpai participants like Stella Chuu, Vampy Bit Me and J. Hart. My favorite video game creators Koji Igarashi (Castlevania, Bloodstained), Keiji Inafune (Mega Man) and Kotaro Uchikoshi (Zero Escape) were on hand to discuss their latest work. This year more than 100 guests, performers and guest of honor were on-site to mingle with attendees and provide special performances, sneak peaks and premiers. As someone who regularly attends anime conventions and other industry events throughout the year, this was a truly surreal experience for me having this many guests in the same building.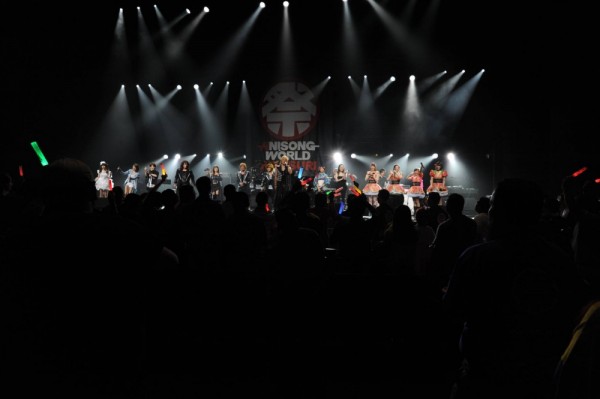 On my first day I lined up to go into the Exhibitors hall. This year Anime Expo took up more space in the Los Angeles Convention Center than E3 and with the increase in space it was generally easier to get around even on the more crowded days. This year the Anime Expo hosted some fantastic booths that offered many exclusive collectibles and chances to win various prizes, as well as a look at some of the real art used to make anime. Some of the booths had some really great set pieces, from Capcom's Monster Hunter Generations airship and Ace Attorney courtroom stand from E3, and Pony Canyon's booth with its rotating cast of cosplayers from Sound! Euphonium and Rokka: Braves of the Six Flowers and the gorgeous wall of lanterns behind them and the shop on the other side. Some of my favorite gaming companies such as, Bandai Namco and Atlus featured game kiosks with some of their latest games like Dragon Ball: Xenoverse 2, God Eater: Resurrection, Sword Art Online: Hollow Realization, Shin Megami Tensei IV: Apocalypse and The King of Fighters XIV.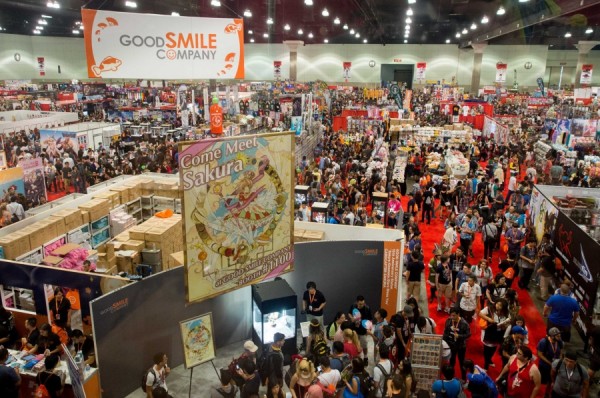 Overall one of my favorite booths was the Aniplex booth which hosted an A-1 Pictures exhibit that featured art used in some of my favorite A-1 pictures anime – including Sword Art Online, The Asterisk War, Your Lie in April – and monitors above them showed the art in motion.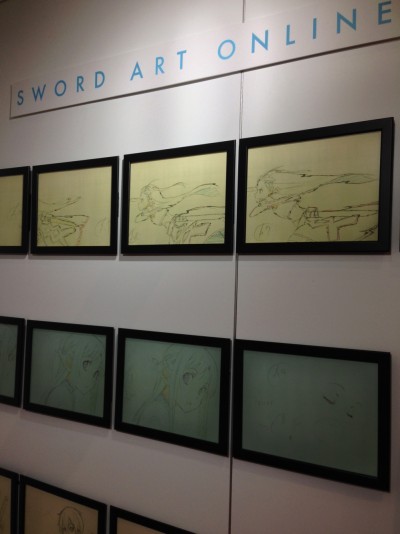 Sword Art Online characters Asuna Yuki and Konno Yuuki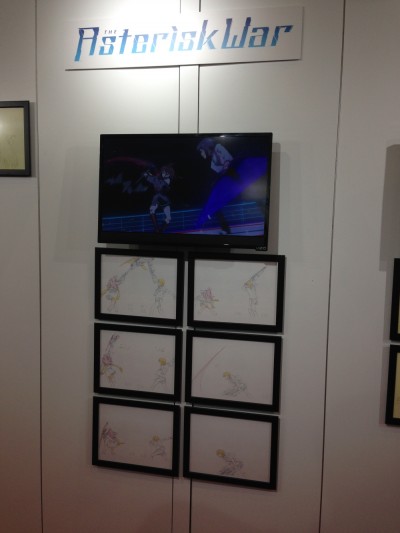 Action stills from The Asterisk War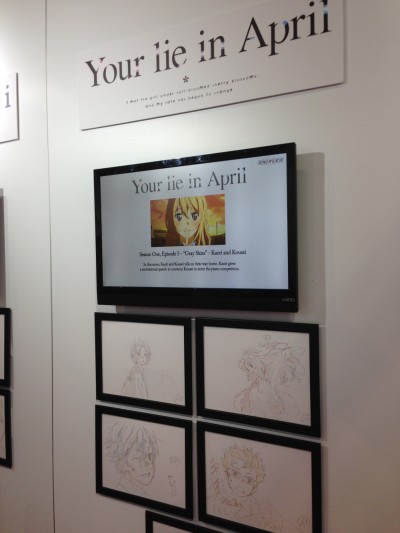 Your lie in April characters Arima and Kaori
Throughout most of the con I attended many industry panels which showcased all the newest anime and games coming soon. One highlight for me was the Sword Art Online: Festival panel which for the first hour had a plethora of special announcements including a release window of spring 2017 for the Sword Art Online movie, a Sword Art Online-Themed Concert in Hollywood staring Yuki Kaijura and a surprise guest appearance by the Japanese voice actors for Asuna and Lisbeth (Haruka Tomatsu, Ayahi Takagaki). Another event I did enjoy was the Star Ocean launch party. The event was held for the 20th anniversary of Star Ocean at lounge 21 to celebrate the launch of Star Ocean: Intergrity and Faithlessness at Anime Expo. The event had cosplayers for photo ops, alcoholic beverages and guest appearances by character illustrator Akiman, Star Ocean: Integrity and Faithlessness director Hiroshi Ogawa and producer for the Star Ocean series Shuichi Kobayashi who took questions from the audience.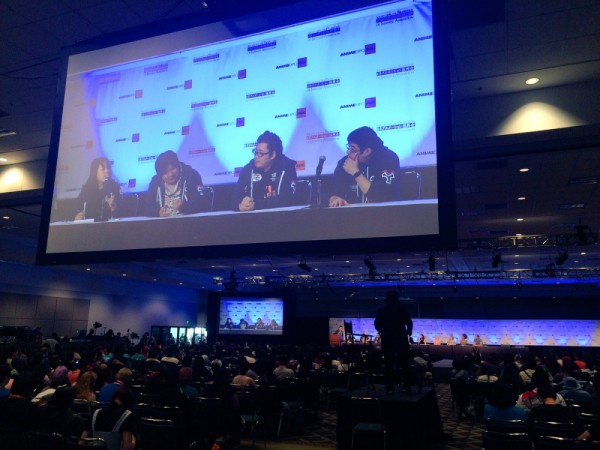 Day three I went to check out the entertainment hall located in the west area of the convention center. For me highlights included the Bang Zoom Entertainment booth which had a full schedule of events throughout the convention including, daily open auditions, Inside the Voice Actors' Studio with various guests, ADR demonstrations, and autograph sessions with the voice actors. Bandai Namco had a community stage where they showed off some of their latest games and even hosted a presentation for their latest release Sword Art Online: Hollow Realization with special guest Yoske Futami who shared with us the latest information about the game. There was also a live stream you could view by going to Bandai Namco's Twitch channel to see anything that was happening at their community stage.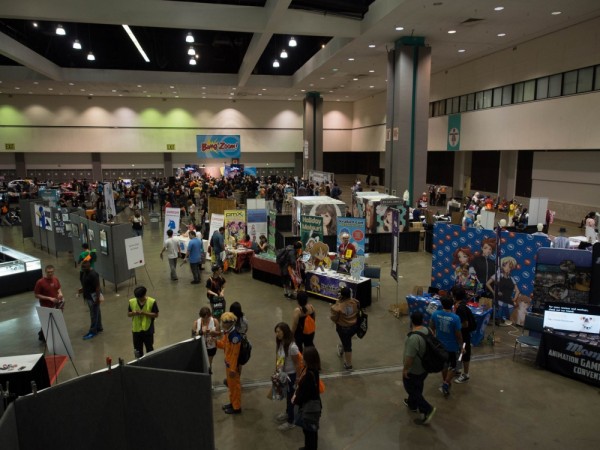 All in all, I personally enjoyed my time here at Anime Expo. I wish I could have done everything but there just isn't enough time with the sheer amount of events going on at a given time. I am really excited to see what Anime Expo brings to the table in 2017 and with the announcement of the new preview night making it a 5-day convention I expect things to get even crazier.
Photos provided courtesy of Anime Expo.