Stanley Fung
FanimeCon 2014 Speed Dating Impressions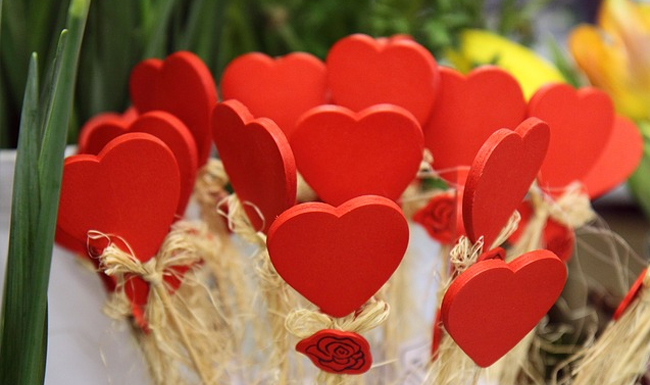 FanimeCon 2014 is now in the books and while there will be much rejoicing over the most welcome absence of an infamously long registration line, it must also be noted that the convention staff was also able to succeed in other areas as well. It has been a long time since I started my quest to get into the Fanime speed dating event, but this was finally the year that I made it in. For those of you who don't know, Fanime speed dating events are usually held on days 2 and 3. You will not find the event in the general schedule, because the information (at least this year) was only found if you went through the color brochure and in the Fanime forums. Even though there was a general lack of advertisement for this event, there was a healthy turn out.
When they first started the event there were no sessions for LGBT folks, but this year they were finally able to fully book their own event. Straight folks also turned out in droves and it seems that yet again they had to turn people away due to the lack of space. Unlike last year, the Fanime staff finally moved the event to a less traveled part of the convention and mixed it in near the autograph lines at the Marriott. This long overdue change probably did a lot to negate the hostile attitudes that build up during the long waits. Last year was especially bad since having people lined up by the elevators invited a small number of people passing by making insults and mocking the people in line. In fact last year was so awful that I was treated with suspicion when requesting an interview. Apparently the staffers assumed I was some disgruntled fiend plotting to cause them physical harm. I wish I was lying when I say that even during the interview one staffer was hovering behind me ready to stage a heroic intervention. They had never heard of our humble outlet, but thought it reasonable to assume that I was some kind of malevolent madman. It was more believable to them that a random rogue would create a whole set of fake business cards for the express purpose of storming their event.
Luckily this year the atmosphere was much more jovial. Not only were there no insults exchanged, the people in line were able to look out the windows and take in the sights. If one was so lucky to have been in the line for the last session on Saturday they would have had an excellent vantage point to witness a local bigoted protestor get harangued by folks expressing same sex affection and staging a counter protest of sorts (mostly in the form of exposing the wisdom of Raptor Jesus). While the line is a big part of the event, it is by no means the only part.
Once you get registered they put you in a room with about nineteen other folks. The rules are simple: you don't have to give out your name, you have five minutes to hold a conversation (you get a warning at the 2.5 minute mark), and you can only choose three different people. Should any of the three people you list have you listed in their top three then the Fanime staff will send you each other's contact information. If this sounds a bit off from commercial speed dating it is. Their mission statement seems to aim towards helping people find the ONE instead of playing the numbers game. This may or may not be a good thing on the account that both parties will know that it is unlikely that the other person is seeing anyone else from the event, but on the other hand dating has always been a numbers game. Restricting the number of matches to three means you can play up the serendipity factor if you do hit it off with someone, but if not well considering the fact that people come from all over means that the odds of a lasting relationship are bit slimmer.
In terms of demographics the event essentially caters to the college age crowd which considering the crowd that they service, hardly comes as a surprise. This just means that if you are still in school, you can make a connection based solely on shared interests and physical attraction. If however you are farther removed from your days in academia your chances are even slimmer. Still the mere act of advertising your single status might even net you a connection from someone who isn't a participant. In fact one gentleman in my group was actually approached after the event. So if you are looking for a connection and have time to spare it is be worth looking into Fanime speed dating, the odds are long but at least you can claim the fickle finger of fate given how the rule of three is in play.
Related items
Latest from Stanley Fung