Administrator
Game Companies at WonderCon 09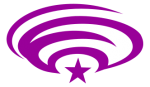 WonderCon, mostly known as a comic book convention held yearly in San Francisco, will have a larger gaming presence this year including panels by Capcom on Resident Evil 5 and Street Fighter 4. Fans will be able to join an impromptu Street Fighter match on stage to win prizes from Capcom. Nintendo will also be on scene to promote the new NDS title Fire Emblem: Shadow Dragon. Video game publisher 2K Games, Electronic Arts, Capcom, and surprising G4 TV will all have booths in the Exhibitor's Hall.
Expect our full coverage on the event in the coming weeks! Panel descriptions and links inside.
"6:00-7:00 Resident Evil 5—Get a sneak peek at one of the most anticipated video game releases of 2009 and get a chance to see actual gameplay of Capcom's Resident Evil 5 before it goes on sale in March. Some lucky audience members will get hands-on game time. Capcom's product managers, Mike Webster and Matt Dahlgren and creative director Francis Mao, provide insider info on all the great new features on this first original Resident Evil game for the PS3 and Xbox 360. Plus see behind-the-scenes graphics, view all the Kijuju viral videos that are burning up the Internet, and learn everything you want to know about RE5 in the Q&A session! This panel is recommended for mature audiences. Room 103"
"11:30-12:30 Street Fighter IV—Celebrate the phenomena of Street Fighter as Capcom presents an in-depth panel about all the great features, characters, and even some secrets of the just-released Street Fighter IV for PS3 and Xbox 360. Meet the Capcom team consisting of SF master Seth Killian, product managers Grant Luke and John Diamonon, game producer Rey Jimenez, Capcom rep Randy Reyes, and creative director Francis Mao, as they share insider info about SFIV and SFIITurboHD Remix. Plus, watch clips of the exclusive SFIV anime from the SFIV Collector's Edition as well as behind the scenes art and graphics. Finally, they'll be pulling would-be Street Fighter champs from the audience for an impromptu fight club onstage to test your SF might to win awesome prizes! All this and a Q&A session to end the panel! Room 103"
6:00-7:00 Nintendo—Nintendo of America localization producers Tim O'Leary and Rich Amtower have roughly two decades of localization experience between them, and both have been long-time members of Nintendo of America's team, working on such franchises as Fire Emblem, Advance Wars, Golden Sun, Animal Crossing, Super Smash Bros. Hotel Dusk, and many more. Join Tim and Rich for a Q&A session regarding the localization of the Fire Emblem series for the North American market as well as a live demonstration of Fire Emblem: Shadow Dragon for Nintendo DS, the fifth title in the series to be released in North America. Room 104
Programming Guide: http://www.comic-con.org/wc/wc_prog.shtml
Exhibitor's List: http://www.comic-con.org/wc/wc_exhib.php
Related items
Latest from Administrator