Space Dandy Trailer, Art, and Stills from Japan Expo USA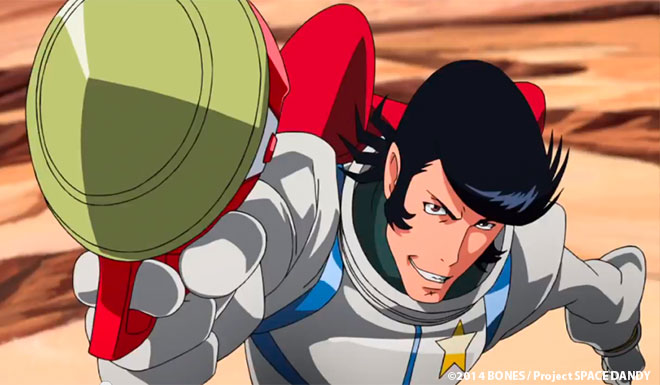 While there was clearly an industry presence at Japan Expo USA, we were surprised to find Studio Bones there with a booth as a part of Bandai Visual. Masahiko Minami, the President of Bones was present at the event as a Guest of Honor.
Bones was promoting one of their newest series, Space Dandy is directed by Shinichiro Watanabe who many Americans will recognized for his work on the much celebrated Cowboy Beebop and Samurai Champloo. Bones had on display several preproduction art (genga and douga) from Space Dandy along with a trailer (which can now be viewed inside/below this post) and productions tills along the wall. Space Dandy follows the story of an alien hunter, Dandy, who's job is to seek out new life to collect bounties.
Viewers who have seen the 2009 anime movie REDLINE will notice some similarities in style such as the funky space theme and colorful palette and we are definitely excited for it. Check out inside for the photos we took of the booth!