Salvador Mateos
Anthem of the Heart (anime) Review
On November 1, 2015 Aniplex premiered Anthem of the Heart - Beautiful Word, Beautiful World in North America and Los Angeles was the first place to see the film. Coming from the same staff that brought us Anohana: The Flower We Saw That Day, it's easy to go into the film expecting all sorts of feels. However, before you go and buy tissues, just wait and keep reading.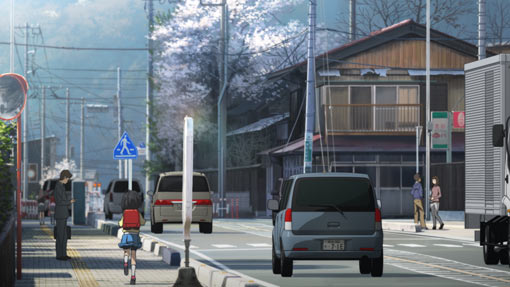 The story starts off revolving around a young girl named Jun Naruse who ends up breaking her family apart due to her curse of hurting people with words. One day, Jun encounters an egg fairy that says that he can help her solve her problem through sealing away her words; leaving her unable to speak without feeling pain in her stomach.
Fast forwarding into her high school years, Jun's teacher assigns her, along with several other classmates, to be in charge of the Community Outreach Committee. In steps in Takumi Sakagami , a quiet introvert, Daiki Tasaki, the jock, and Natsuki Nito the honor student/cheerleader. Together they develop a friendship in which they help each other understand one another. Think of The Breakfast Club, but with an extra serving on friendship on the side.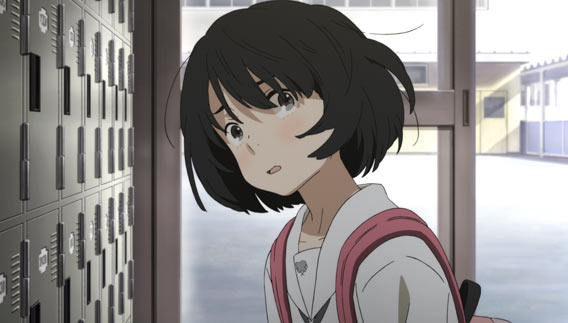 During the course of the film, the committee ends up wanting to produce a musical that tells Jun's story. The reason being that they know Jun doesn't speak at all and that when she does she ends up falling ill. However, one day she begins to sing as she speaks and doesn't feel ill. This is the way she wants to communicate what her heart has been keeping bottled up.
I don't want to spoil anything, but I will just say that it doesn't bring the same cathartic impact as Anohana. However, in my personal opinion it does deliver a few solid messages to those kids who grew or are growing up in a divorced family telling them that the divorce is not their fault even if they hear or sometimes feel otherwise. It plainly shows how precious life is and that friendship is a magical gift, but without any of the pony stuff.

Pros:
- Great art
- Great music
- Amazing message
Cons:
- Lacks any overly emotional resonance like Anohana
Last modified on Thursday, 31 December 2015 14:31