Ken Dubois
Puffy AmiYumi returns to the U.S. Announces "U.S. Tour 2017 Not Lazy"
After a 10 year hiatus in the U.S., Puffy AmiYumi is back in the states for a 3 city tour that includes Los Angeles, San Francisco and Dallas, TX. In addition, the duo will make an appearance at New England's largest anime convention, Anime Boston 2017. Puffy AmiYumi became household names in the states with their popular Cartoon Network show, 'Hi Hi Puffy AmiYumi Show' along with a national GAP campaign.
Puffy AmiYumi are one of the most famous music icons in Japan, where they are a household name synonymous with all things pop and fun. Featuring dual vocalists Ami and Yumi, the group has reached enormous success with their pop/rock songs, but are also loved for their effortlessly cool and nonchalant fashion styles. Debuted in 1996, the duo are still in high demand after 20 colorful years, glittered with dozens of commercial endorsements, sold-out tours, and a total of 20 million CDs sold to date.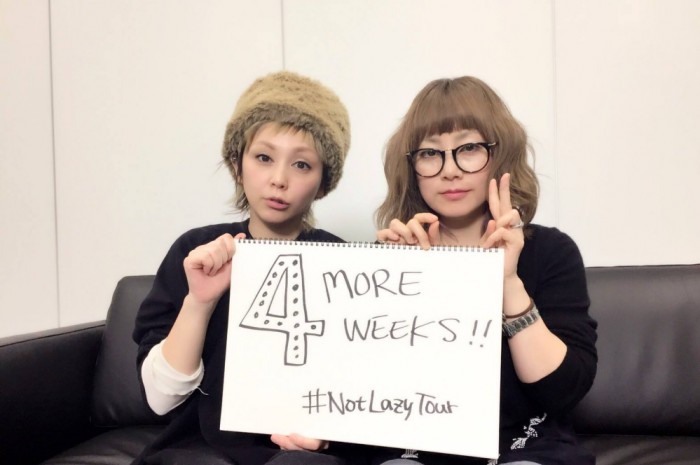 Tickets are now on sale with a limited number of VIP tickets which includes:
Early entrance into the venue
VIP laminate
Meet & Greet with photo op.
Here's a list of concert dates:
DATE: April 4(Tues) OPEN 7pm / START 8pm
VENUE: The Belasco Theatre (Los Angeles)
Purchase tickets from: Ticketmaster
DATE: April 6(Thurs) OPEN 7pm / START 8pm
VENUE: The Regency Ballroom (San Francisco)
Purchase tickets from: AXS
DATE: April 9(Sun) OPEN 7pm / START 8pm
VENUE: Trees (Dallas)
Tickets from: Ticketfly

Anime Boston - Boston
DATE: Fri March 31- April 2
Guest Info
Official: http://puffyamiyumi.com
FB: https://www.facebook.com/PuffyAmiYumi/
VEVO: http://www.vevo.com/artist/puffy
Related items