Jason Young
May'n's 10th Anniversary Album "New World" to be Released January 29th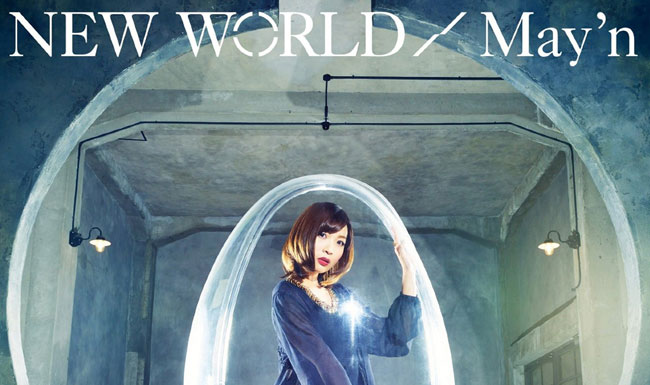 Japanese pop singer May'n has finally revealed the title and cover jacket to her much anticipated fourth album, New World, which will be released later this month on January 29th, 2014. In addition to her pieces featured in anime and video games, including Accel World and E.X. Troopers, the album will feature new songs from the popular starlet.
Full track listing:
Lose My Illusions
Chase the world (Accel World anime)
Mr.Super Future Star (EX Troopers video game)
Watashi no Shirushi
Ketsui no Asa
Ano Hi no Uta
IN THE AIR
Run Real Run (Real Onigokko The Origin television drama)
Aozora (BTOOOM! anime)
ViViD (Blood Lad anime)
MOONWALKER
ROCK YOUR BEATS (2012 tour documentary film theme)
The album will be released in three separate editions, including music videos and a live concert recording. May'n's newest single "Kyou ni Koiiro" from the anime Inari, Konkon, Koi Iroha will be released the same day as the album in Japan.
Latest from Jason Young