Kevin Yen
Shinji Katakura Interview @ AX11
People may have seen Shinji Katakura clad in a black ninja outfit sketching at the MangaGamer booth during previous years at Anime Expo. For those who might not know, Katakura is a character designer at the Japanese game company, OVERDRIVE that has produced many well-known visual novel titles such as Kira☆Kira (キラ☆キラ) and Edelweiss (エーデルワイス). All of the games that Katakura has worked on has been released worldwide with English translations. See why he's back in our brief interview with him at Anime Expo 2011.
T-ONO: What brings you back to Anime Expo every year?
Katakura: It's my third year at Anime Expo. Our company has released games in Japan that are going to be released in America in English through MangaGamer, so one of the reasons why I came here is to promote these game that are released and going to be released in America.
T-ONO: We've seen you wear your ninja outfit ever year at Anime Expo, why not this year?
Katakura: Simply because it's hot!
T-ONO: Are there anywhere you want to go see or visit?
Katakura: I want to walk around the streets of Los Angeles and experience the city as an American local rather than a Japanese tourist.
T-ONO: What is most important aspect in character designing?
Katakura: For me, when designing a character, I feel like I am actually creating a human being rather than a fictional character. So the important aspect is to add human characteristic to the character so it feels like it's alive and more human like.
T-ONO: Which game production did you have the most fun with?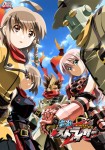 Katakura: The new game, Dengeki Stryker, was the most fun to work with.
T-ONO: Why did you like working on Dengeki Stryker?
Katakura: It was my first game that I got to plan the whole production by myself, so I had a lot of fun.
T-ONO: Was the reception positive in Japan?
Katakura: It's been sold out and it's hard to find a copy in stores right now.
T-ONO: Are there any plan to bring Dengeki Stryker over to the States?
Katakura: Yes, the company plans to bring the game to the States, but we don't have an exact release date yet.
T-ONO: Amongst all visual novel games, which one would you recommend to the American gamers?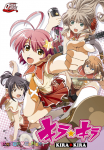 Katakura: Out of all the games that I have produced, it's going to be Kira☆Kira; however, when Dengeki Stryker comes out in the United States, I highly recommend it!
T-ONO: Are there any aspects in Dengeki Stryker that might appeal to American gamers?
Katakura: Nnn, I haven't put anything into the game particularly for the American gamers; however, I like heroes (cartoon, comic, etc), so if people like the hero type games or comics, they would probably enjoy this game as well.
T-ONO: Are you currently working on any future project?
Katakura: Um... it's a secret!
T-ONO: Have you been excited to see your fans every year?
Katakura: I have been taking pictures of every fan that I have seen in the previous years. I remember every single one of them. Sometimes I would talk to them in Japanese with the help of my translator.
T-ONO: Any message to all your American fans?
Katakura: In Japan, we had the earthquake and other disasters, but we will keep on standing and do our best on producing these products!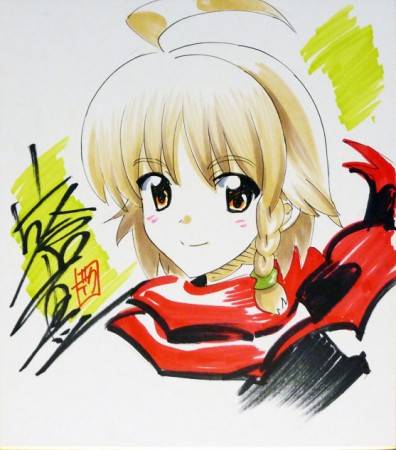 Interviewer: Theodore Mak
Interpretor: Chiaki Nakamura
Translations: Arthur Arends
Images © OVERDRIVE

Latest from Kevin Yen