Jason Young
Masahiko Otsuka Interview @ Anime Expo 2013
The-O Network's Jason Young had a chance to interview the master magician behind the characters of Little Witch Academia, screenwriter Masahiko Otsuka whose directorial credits includes Gurren Laggan, Neon Genesis Evangelion and Studio Ghibli's Whisper of the Heart. Joined by special guest, Yoshiro Manabe of Ultra Super Pictures, learn more about Studio TRIGGER as well as the future of Akko and the rest of the Little Witch Academia universe as we sit down for this exclusive interview at acttil's special fan event.
T-ONO: Please introduce yourself for people who may not be familiar with your work and tell them about how you started the animation Studio TRIGGER with Hiroyuki Imaishi.
Otsuka: My name is Otsuka. Originally, I started off as an assistant director in filmmaking. The first studio that I entered was Studio Ghibli. From there I worked on two different projects. I then moved onto Gainax where I worked on Evangelion, Gurren Laggan, and Panty & Stocking as the assistant director.
After all those projects were finished, we thought about possibly working on different projects or going independent. That's when I started talking to Imaishi-san and decided to go independent rather than move into a different studio. That's how Studio TRIGGER was formed.
T-ONO: Can you explain a little bit about how your got involved with the Anime Mirai project?
Otsuka: The anime mirai project itself was actually an open project where anybody could participate or at least submit an offer. Since we were interested in it ourselves, we created a project idea and made a proposal before submitting it to Anime Mirai. We became one of the four companies that was selected for the Anime Mirai Project.
T-ONO: As we know, Little Witch Academia was part of the Anime Mirai Project. Have all the animators stayed on board to work on future Studio TRIGGER projects?
Otsuka: Yes, the actual animators are all still part of Studio TRIGGER and are working on the next animation, Kill la Kill.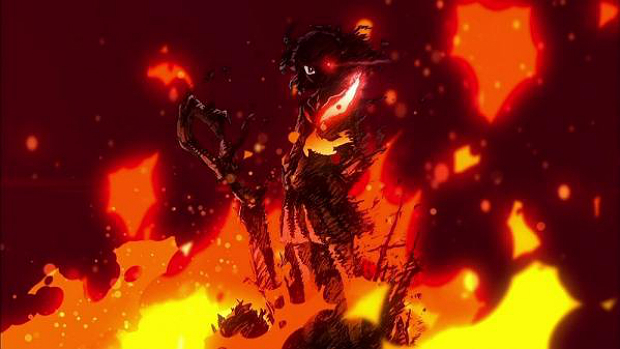 T-ONO: Kill la Kill is a very different series than the other announcement Arpeggio of Blue Steel in that the first one is a 2D project while the other is 3D. What are your thoughts on the industry's current trend where more and more studios are moving to 3D animation as opposed to a traditional hand drawn style?
Manabe: As speaking for the industry itself, in Japan it's not like the animation industry is moving entirely towards full CG animation at the moment. Full CG isn't regarding as a full 3D animation like it is here (in America) so it's a bit different. So there's a very different style between here (in America) and in Japan. For Arpeggio of Blue Steel, which is a 3D series, the company that will be making it is Sanzigen which is a CG company. Arpeggio of Blue Steel will be Japan's first series that will be produced using full CG.
What's really interesting is that depending on how well the animation is received by fans of Arpeggio of Blue Steel, it could very well change the Japanese animation industry whether it gets accepted or not.
T-ONO: I'll be honest, when I first heard of Little Witch Academia I thought that the animated short was going to be something that was targeted mainly to young female demographics. Thankfully, that wasn't the case, what do you personally think makes Little Witch Academia accessible across so many different audiences?
Otsuka: Actually, when we were thinking about creating Little Witch Academia, we didn't have any specific demographic in mind whether it was girls, boys or age. We try to make animation that we would like to make.
While we were creating Little Witch Academia however, we started to realize that it might just appeal to a very wide audience. We were very pleased what came about and we consider it a great part of the project's success.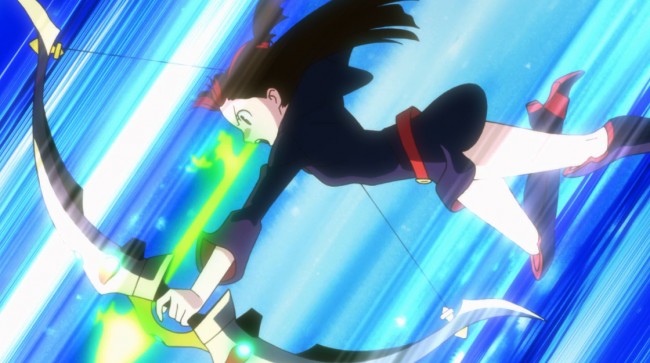 T-ONO: You recently announced that Little Witch Academia 2 will be getting a second animated feature via a Kickstarter campaign (which has already exceeded its original goal as of this article). Can you explain a little bit about why you guys decided to go with crowdfunding?
Otsuka: Since we are a new company, we wanted to try out a different style in creating anime. For big studios, they normally can't take risks so they are very limited on decisions and what they can or can't do. We're different though, so we often strive for doing different things from the rest of the industry.
We won't know until August whether it's going to work out or not, but we figure that we may as well try than regret it later. That's why Kickstarter was one of the choices to fund, or at least partially fund, Little Witch Academia pt. 2.
Also, when we released Little Witch Academia on YouTube, we received a lot of feedback from fans saying, "why don't you try out Kickstarter in order to fund your next project?" That gave us an idea of maybe it would work if fans are saying so much. That's why we decided to listen to the fans and at least try it out even if the project fails. That's how it started.
T-ONO: Earlier today, you stated that you're thinking of turning Little Witch Academia into a TV series regardless of whether or not the Kickstarter campaign is a success. With that being said, where or what would you personally like to do with the future of Little Witch Academia universe?
Otsuka: Well, this was more of an idea of the director for Little Witch Academia. Since the story does take place inside an academy, there's a lot of ways to expand upon the characters in it. So for the TV series, we would want to put the spotlight on different characters since there are a lot of interesting personalities within the series. So we would want to showcase the different stories for them. That's what we would want to try and do, and then create as many different main characters as possible.
A TV series is the only real possible way we can expand upon the characters because of the limitation and time that's often placed on short films.
T-ONO: Touching upon that, Little Witch Academia has a lot of interesting characters including Akko, Sucy and Shiny Chariot. What do you think is the key to creating believable characters within a fictional world?
Otsuka: What I think is important when creating characters is deciding on what that character wants to do or accomplish. Also, at the same time whether or not the fans or audience watching the anime can relate to that character. If that's not believable, then they may not be a good character. So if the audience can relate to them, then you can make believable characters like you mentioned.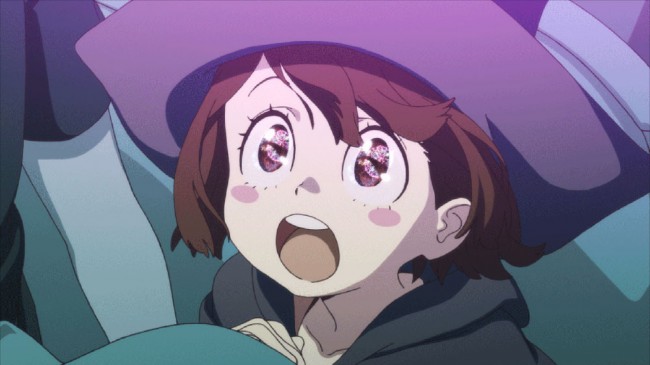 T-ONO: What kind of message would you like to share with American audiences through Little Witch Academia?
Otsuka: When we create an animation, we do have a general idea about what we would like to convey but we don't want to try and persuade the audience to feel a certain way. We hope that if the audience is watching that they all have their own perspective or feel and way that they enjoyed it. Whatever number of viewers there are, then we hope that there are also that many ideas and feelings towards the animation itself.
With the different feedback we receive from each individual, that becomes our driving force to create the next project and come up with new ideas. We're not really emphasizing a single theme but rather whatever the audience feels that the theme should be is what we think the message should be.
Interview conducted by Jason Young. Original translation by Jack Niida of acttil.
Latest from Jason Young