Ken Dubois
Sakura-Con 2017 Impression
When I first went to see the popular Japanese pop group Berryz Kobo at Sakura-Con in 2011, I have been extremely enamored with Seattle's premiere convention. There's a fantastic array of Japanese culture, video games, cosplay, and much more. This year marks the 20th anniversary of Sakura-Con and my overall experience with the convention has not declined. Sakura-Con manages to keep the excitement level high while having an overall relaxing experience. This is not to say that there was a lack of activities and events. The guest list included some well known voice actors and artists throughout the industry, both overseas and local, and of course the Japanese pop sensation Miliyah, as a musical act.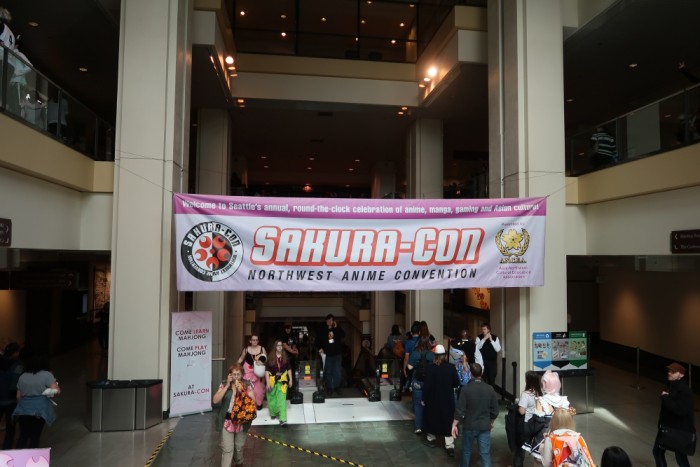 This year's Sakura-Con hosted some fantastic booths that not only offered exclusive collectibles and chances at free giveaways, but also a look at some of the real art used to make anime. The Good Smile booth was like walking through a museum of amazing collectibles from Touken Ranbu -ONLINE- to unreleased prototypes of Fullmetal Alchemist Nendoroid figures. Con-goers were able to get up close and personal with the authentic puppets used in the hit TV series Thunderbolt Fantasy on display. Like the Good Smile booth, the Aniplex USA booth was an impressive museum of anime art, and character cut-outs and cosplayers from the popular mobile game Fate Grand Order. Overall the exhibit hall was very easy to navigate there was plenty of space between the isles and felt less claustrophobic compared to bigger cons like Fanime or Anime Expo. Perhaps this could be also attributed to the fact that Artist Alley was relocated to a different building entirely this year as well.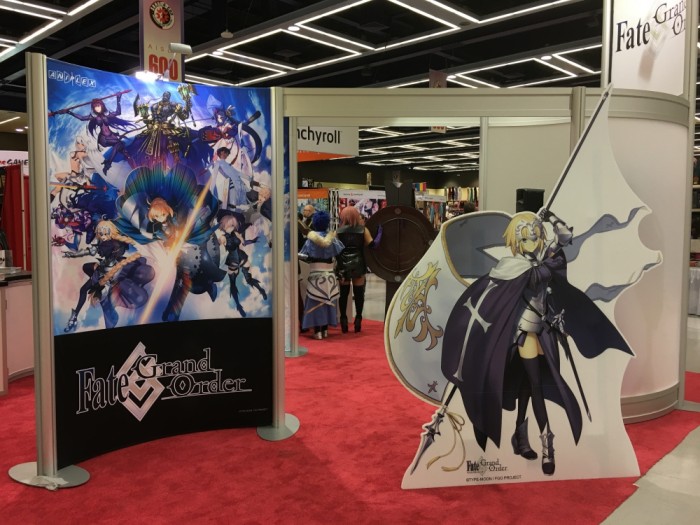 There were also several big announcements made at Sakura-Con panels this past weekend. Aniplex of America made an exclusive announcement regarding their plans for an official English release of smartphone RPG Fate/Grand Order this summer. Gen Urobuchi, the talented writer and PC game maker from Nitroplus, announced that the previously revealed second season of Thunderbolt Fantasy will premiere in 2018. A separate project titled Thunderbolt Fantasy Shōshi Ikken was also revealed. Funimation announced the English dub cast for the anime Yamada-Kun and the Seven Witches. Yen Press had a big slate to licenses to announce at this weekend's Sakura-Con, including several hot reincarnation fantasy light novel series, including Saga Of Tanya the Evil, plus more Sword Art Online. Crunchyroll announced plans to Stream The Reflection, an anime from Stan Lee, Studio Deen and Hiroshi Nagahama
Throughout the event, I managed to attend two panels one with video game publisher Sekai Project and the other with Japanese anime publisher, Aniplex of America. I enjoyed seeing the staff well organized keeping the crowds at bay, making sure no one lined up before the designated queue times. My sole complaint about the convention was the lack of musical guests. This year Sakura-con hosted only Miliyah as a musical guest, and while her concert was nothing but short of amazing, it felt a bit lackluster compared to the previous years.
Overall I personally enjoyed Sakura-con. It is one of my favorite cons with a mellow atmosphere but with the same velocity of excitement as Anime Expo and has once again seemingly improved their guest list with a great variety of Japanese and English artists. I am looking forward to next year's convention to see if they can top that.
Photos: Dawn Lam, Ken Dubois