Dawn Lam
Yona of the Dawn Volume 1 Review
Yona is a typical princess living a carefree life of royalty with her doting father, King Il (pronounced like ill), in the kingdom of Kouka - a historical kingdom that seem to be a mix of Korean and Japanese influence. Akatsuki no Yona, or Yona of the Dawn, is written by Mizuho Kusanagi and began in 2009. It is an on-going publication in the bi-monthly magazine, Hana to Yume. It was announced at Comic Con 2015 that Viz Media would be bringing it to North America for English fans.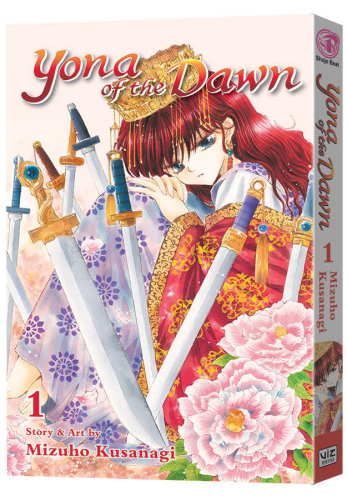 There is not much that I can talk about without spoiling the plot or turning this into a very generic synopsis of volume one. However, I can truthfully say that I was not expecting much initially. I have read a lot of shoujo series, and they generally share very similar plot devices - a beautiful yet sometimes a bit clumsy female protagonist with multiple, handsome love interests. In volume one of Yona of the Dawn, two prominent male characters are introduced; Hak, a childhood friend and bodyguard, and Soo-Won, a cousin and unrequited love interest. If I were to give a brief summary of volume one, Yona of the Dawn would certainly fit that cookie-cutter description. However, Mizuho Kusanagi tells the tale of Yona and her story of growth, love, and betrayal beautifully through her artwork. Volume one consisted mostly of flashbacks and a quick background of Yona, Hak and Soo-Won.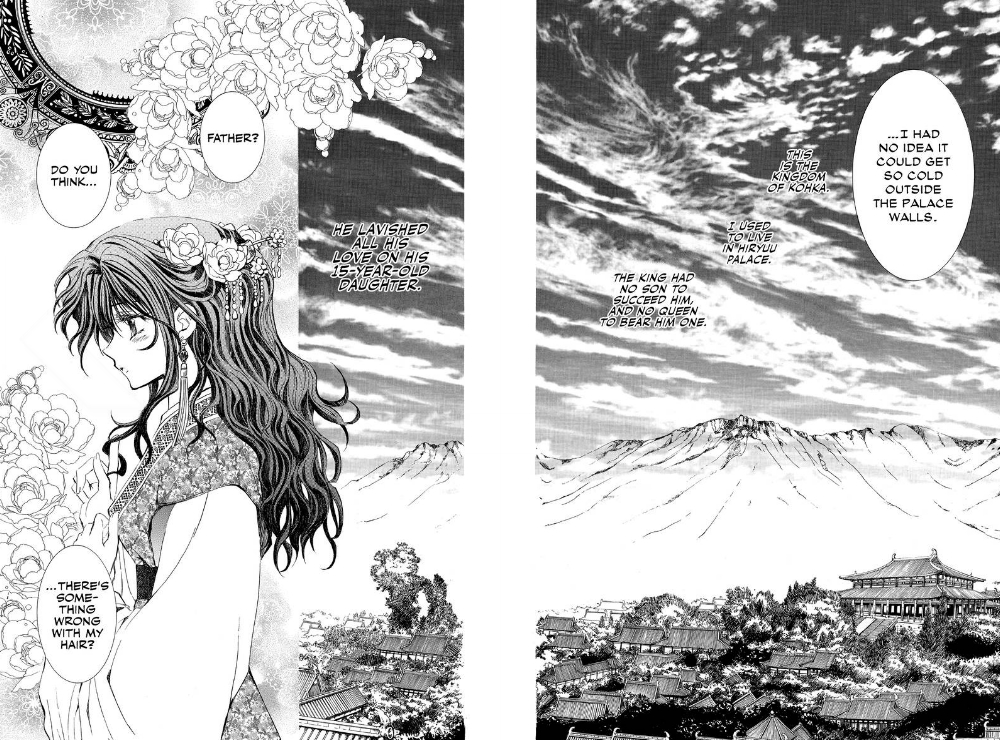 The book ended dramatically. My heart was broken for Yona, and I wondered what grim future is waiting for her and her companions. Heroine development, in my opinion, is very important for shoujo series. In this volume, Yona went from a bubbly and sheltered princess to a damsel in distress. I am counting on her to become more than just another cliche shoujo heroine in yet another romantic drama, or I will be sorely disappointed. I am also eager to see more character development from Hak. How will Hak help Yona grow and will their relationship change for the better or for the worse?
For those that are curious and are looking into this series, I highly recommend checking Yona of the Dawn out. The art is beautiful, and the story is captivating. Book one absolutely had me hooked, and I cannot wait for the next volume.

---
What I Enjoyed:
- beautiful artwork; always the first thing that catches my attention
- smooth transition from flashbacks to present time
- comic relief
What I Disliked:
- a somewhat predictable plot; is this another reverse harem?
- somewhat forced comic relief at times
- I would like to learn more about Yona's relationship with her father, but maybe that will be in later volumes
Review copy courtesy of Viz Media.
Latest from Dawn Lam