Jason Young
Review: Japanese Folktales Series 4 through 6 Now Available on iTunes Stores Worldwide
Released and translated by acttill, the Japanese Folktales Series 4 through 6: "The Listening Hood," "Princess Hachikazuki," and "the Mouse Wedding" have been released on iTunes for both iPad and iPhone users. Beautifully Illustrated by Taniel, who worked on the Nintendo DS game A Witch's Tale, readers can now experience these three timeless Japanese folktales for $2.99 per story.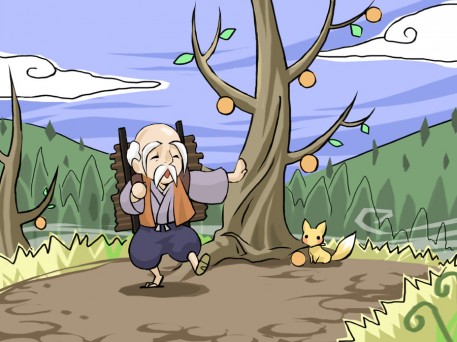 "The Listening Hood": This story originates from northern Japan. A long, long time ago, people used to live in harmony with nature and the animals around them. This story represents their wish to communicate with their surroundings and animals.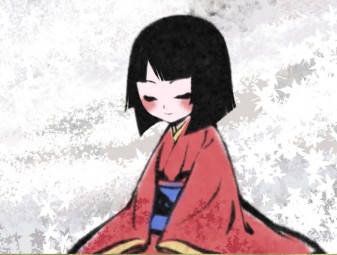 "Princess Hachikazuki": In this story, a young girl from a wealthy family in Kawachino Kuni (now Osaka) is made to wear a pot on her head by her gravely ill mother. When the mother passes away, the pot becomes permanently attached to the girl's head, and she becomes known as "Princess Hachikazuki" ("hachi" meaning "pot," and "kazuki" meaning "wear"). So begins a life of challenge and hardship for the young girl...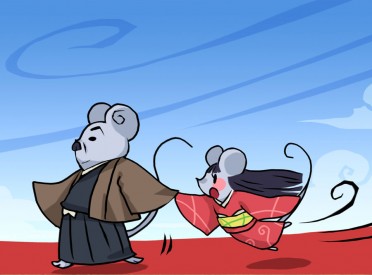 "The Mouse Wedding": When a mouse girl reaches a certain age, she asks her father to find a husband for her. The father mouse, wanting nothing more than the very best for his precious daughter, goes searching for the very strongest beings in the world to ask them to marry his child, starting with the Sun itself.
As someone who has a deep appreciation for Japanese storytelling, whether it's through video games or anime, I was particularly impressed with how the simplicity of the characters and their stories were able to transcend the cultural boundaries between here and Japan. These tales captivated me greatly with their sheer beauty and moral storytelling, despite the fact that it didn't take anymore than five minutes to read a single one.
From the tale of the old man learning to live in harmony with nature to the more romantic tales "Princess Hachikazuki" and "the Mouse Wedding," all three stories have been passed on from one generation to the other as important pieces of literature. As a result, it was very easy to see why Japanese studios such as KEY and Studio Ghibli often dig deep into their own cultural roots as inspiration for their products. Their stories all feel very rich and unique, which helps readers feel the history behind each of the carefully crafted words.
Adding to the ambiance are the illustrations from Taniel, in which readers can tell were all painstakingly loved. The simple illustrated strokes bring the vivid tales to life, turning each page into wonderful works of art that can be enjoyed by both children and adults alike. My favorite set would easily have to be from "the Mouse Wedding," which added a flair of humanity to the fantastical story of a family of mice looking for love in all the wrong places.
Whether you're a fan of Japanese media or just timeless folktales, the ability to enjoy these tales over and over again on a digital platform like the iPad makes it a very convenient way to indulge yourself within a small part of the Japanese culture on the fly.
Disclosure: A review copy was provided by the distributor.
Latest from Jason Young