Noriko Shitaya Interview @ Fate/stay night: Heaven's Feel Premiere
On November 3, Aniplex held the North American premiere for the first film in a three part trilogy, Fate/stay night [Heaven's Feel] THE MOVIE I. presage flower at the Ace Hotel in Los Angeles, California. Heaven's Feel is the third and final route of the original Fate/Stay night visual novel released in 2004. Making her first American appearance, we sat down with Noriko Shitaya, who voices the heroine, Sakura Matou, to talk a little about her career and thoughts on her character in the film.
T-ONO: Can you tell us your thoughts being here in the United States for an anime opening premiere?
Shitaya: It is an honor and I feel like it is a dream come true!
T-ONO: Sakura is one of your longest running and well known roles, what was your original reaction when you were chosen to be cast as her?
Shitaya: I still vividly remember the time when I got news that I was chosen. I was in a business district, and when I got the the phone call I was so happy that I cried.
T-ONO: We understand when you first got the role you were given an extensive primer on the Fate universe. When you got the primer were you thinking, "What did I get myself into?"
Shitaya: I recorded for the anime Fate/stay night first. Prior to recording, I was given a very thick stack of reference material including information like what the grail war system is, what the servant and the master system is, and I was very overwhelmed at the amount of material that I had to learn. I also felt that this was a very complicated title; however, you can't just learn about Fate/stay night from reference material alone. You have to learn it by going through the process of acting the character, and that's what I did.
T-ONO: Over the years, has your approach to voicing Sakura changed since the beginning up to now? As a voice actress, have you interjected your own personality into Sakura?
Shitaya: I don't think I have been making any conscious or explicit changes in playing Sakura, but it's been over ten years playing her and I have grown myself as a voice actress. My understanding of Sakura as a character has deepened, and I hope all of this has reflected in a better performance and a better understanding of Sakura. Sakura is not like myself at all, and because of that, I do find it a joy to play her. I think there is a lot of Sakura that takes over myself which allows me to perform as her character.
T-ONO: With the original Fate series, Sakura has a fairly minor and limited role in the other routes, Unlimited Blade Works and Fate/stay night. How does it feel to finally play the main character?
Shitaya: My joy about Heaven's Feel is not as much that Sakura is the main character but it's something else. Fate/stay night basically has three main routes: the Saber route, Unlimited Blade Works and Heaven's Feel. In Heaven's Feel, there's a lot of information about the Fate/Stay night world including backstories and secrets that are finally revealed. You are able to get a full understanding on the Fate/Stay night world after this. I was very much hoping the Heaven's Feel arc would get animated so that a broader audience would get to know it. There are characters who only show up in Heaven's Feel and I am really happy the Heaven's Feel story arc is getting attention.
T-ONO: Is the process any different voicing between a traditional television series and with Heaven's Feel being adapted into a three part movie? Can you tell us a little about recording the three part movie?
Shitaya: For each movie, chapters one, two and three, the recordings will be done on separate occasions. In terms of performing, there isn't much of a difference. However, it has been awhile since the cast of Fate/Stay night has assembled together and it was really fun revisiting Fate together. I think there was a nice atmosphere and a focused mindset in the studio that got us back into the role, and I hope that it will continue for the recordings for chapter two and chapter three.
T-ONO: Finally a message for the English speaking fans who will be watching the film.
Shitaya: Heaven's Feel chapter I is finally released and I am very excited to know what kind of reactions and reviews the fans will have. With Heaven's Feel, the story for Fate/stay night will finally be complete. So, I hope everyone will enjoy seeing Sakura and everyone else who will be involved in the Grail War in Heaven's Feel. Please enjoy!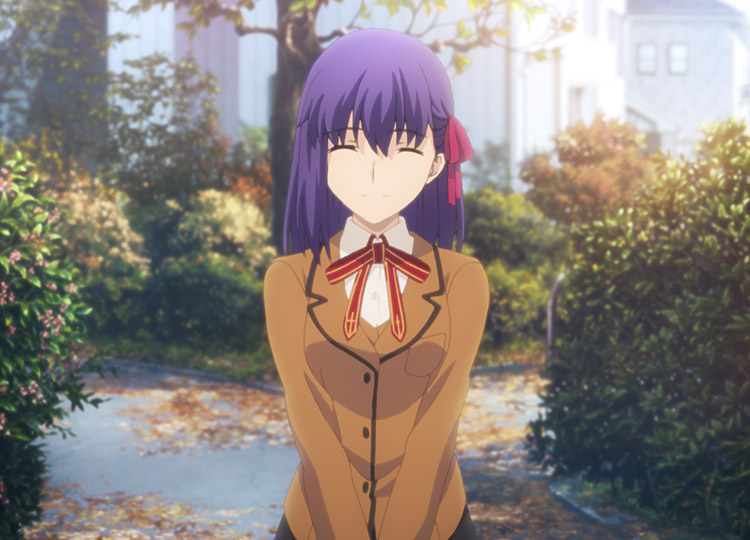 ©TYPE-MOON・ufotable・FSNPC

Special thanks to: Aniplex USA, and Takayuki Karahashi
Latest from Theodore Mak