Ken Dubois
Sekai Project Game Announcement Roundup
Sekai Project, A well known publisher and licenser of visual novels and video games announced, during their live panels at Sakura Con and Anime Boston, revealing five new titles being added to their massive roster of games and visual novels. A listing of the newly announced titles that were revealed this weekend can be found below.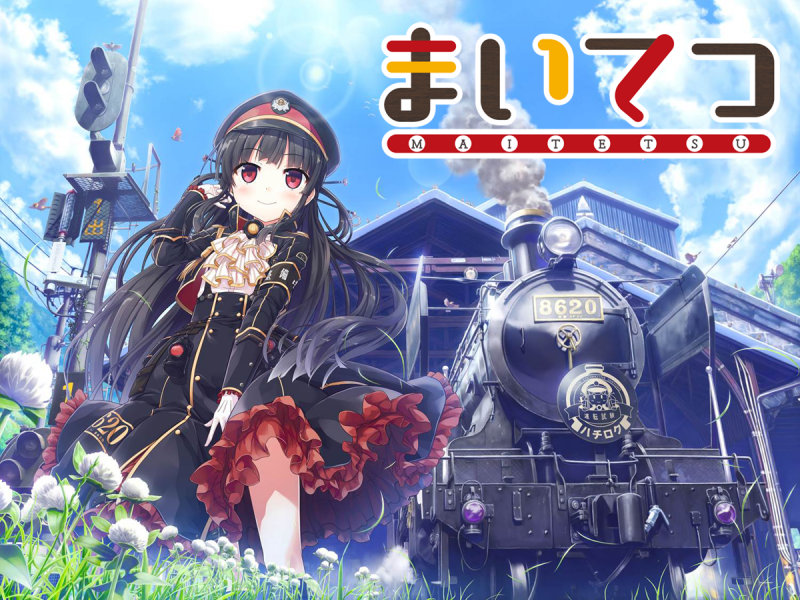 Maitetsu
Maitetsu takes place in an alternate reality in Japan, where railroads were the most popular form of travel and transportation. But the difference with these railways is that the trains were paired up with humanoid modules called "Railords." Due to a popular new form of travel, the railroads were practically forgotten about and eventually, railways were discontinued.Players will assume the role of Sotetsu, a recent high school graduate who, shortly after entering University, decides to return to his adoptive hometown to save it from water pollution caused by the proliferation of factories. By chance, Sotetsu reawakens "Hachiroku," a recently decommissioned Railord. He becomes her owner and decides to assist her in finding her missing locomotive, the "8620," while attempting to save his hometown in the process.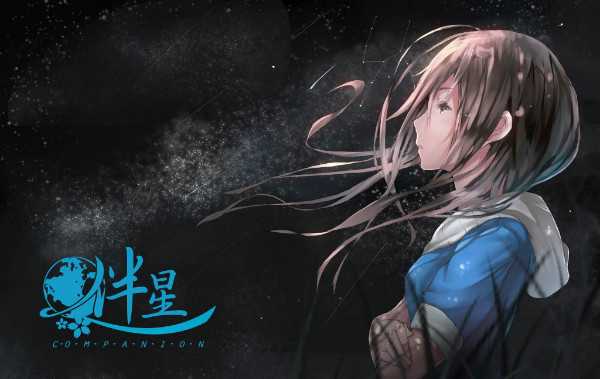 The Companion Star Project is a term from the distant past. With the planet's population rate spiraling out of control and showing no sign of slowing down a small planet was painfully relocated to orbit around the Earth for pioneers to terraform and emigrate to.
Those who stayed behind eventually lost control over the companion star after bloody wars and devastating plagues broke out.Many years have passed and the companion star, now no longer in orbit, will soon bring about the inevitable destruction of Earth.Those who know about Earth's impending doom attempted to build shelters, but they did not want the surface world to descend into chaos, so they selfishly took their secret with them underground.
One man who knows about the end decides to live lavishly…and a girl who will turn his life upside down…their story begins when she steps underneath his umbrella.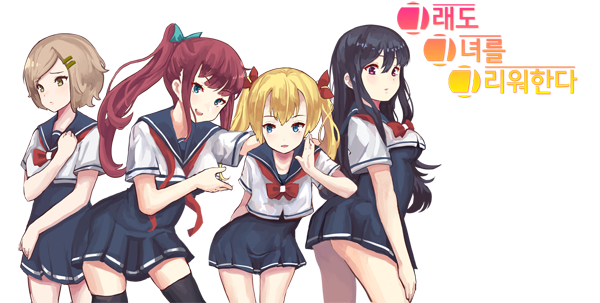 *English logo pending
Still, I Miss Her
Developer: Applemint
Trailer: https://youtu.be/VBprgHu3Fdg

Still, I Miss Her is a dramatic visual novel about boy who has to overcome the odds to save the love of his life.

The antagonist "Jin-Tae" has been seducing girls (include your lover) through the use of an illegal drug. But with help of a mysterious girl, Sin-Ah, you may be able to bring Jin-Tae to justice and get back your lost love.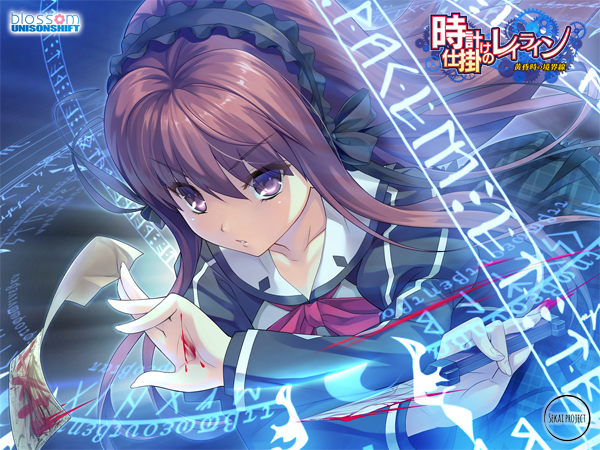 A Colocwork Ley-Line: The Borderline of Dusk
Developer: Blossom Unisonshift
Trailer: https://youtu.be/GmpfoWcg6nE
Site: http://sekaiproject.com/products/leyline
In a mysterious school where day and night have split into two separate worlds, a mismatched trio unites under the school's secret division known as the "Bureau for the Investigation of Special Affairs." Together they set out to resolve supernatural and magic-related incidents that are plaguing the school.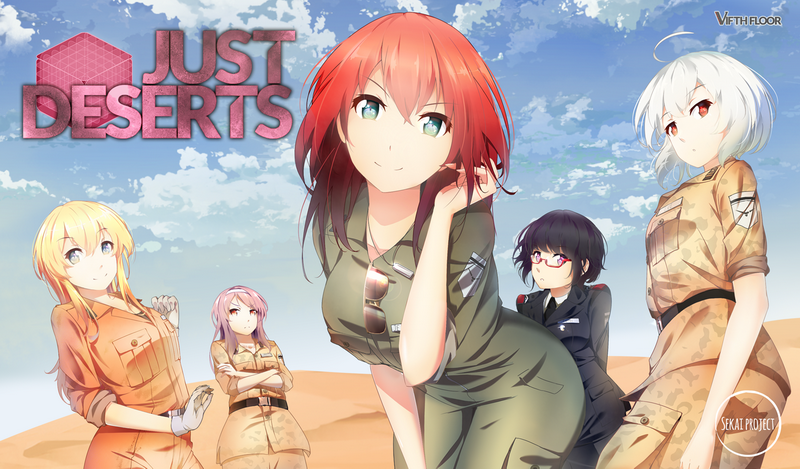 Just Deserts
Developer: Vifth Floor

Just Deserts is an sci-fi action dating sim where you play as a soldier who must protect a city from mysterious alien attack, while at the same time you will also be seeking to capture the heart of your dream girl(s)! Game features include: five unique heroines, fully voiced characters, multiple language support (English, Japanese, Indonesian), seven different endings, mini battles with aliens, a detailed management system, hundreds of usable items, and more!
About Sekai Project
Sekai Project is a Los Angeles-based licensing company focused on Japanese media content. Founded in 2013, the company strives to improve the way in which fans can connect with creators through the creative use of crowdfunding and social media. Sekai Project aims to bring quality content to the Western world. www.SekaiProject.com