Ken
Dengeki Bunko Fighting Climax announced!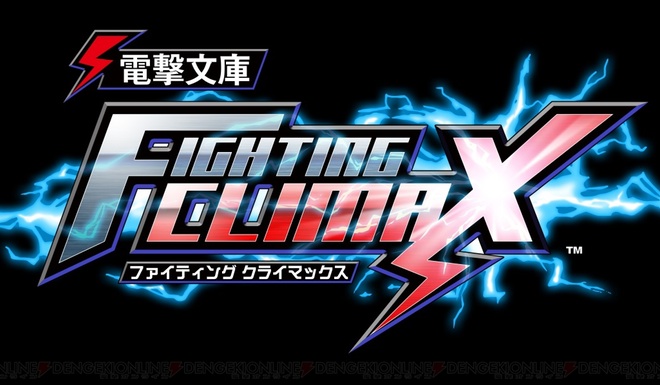 Dengeki Bunko (the publisher of several well-known light novels such as ToraDora!, Sword Art Online, and Toaru series) and Sega announced their new crossover game, Dengeki Bunko Fighting Climax, during the Tokyo Game Show 2013.
Several screenshots have, showed Shana from Shakugan no Shana and Asuna from Sword Art Online crossing swords in 2D style fighting game. We can also see two more characters from Dengeki franchise: Leafa (Sword Art Online) and Wilhelmina (Shakugan no Shana).
More information will be announced on October 6 during the Dengeki Bunko Fall Festival in Akihabara.
SOURCE: DENGEKIONLINE
SPECULATION (Guesses & Opinionated comments):
I am very psyched about this upcoming game. Ranging from sci-fi to fantasy to love-comedy to mystery, this game is definitely going to include variety of novels that Dengeki has dished out.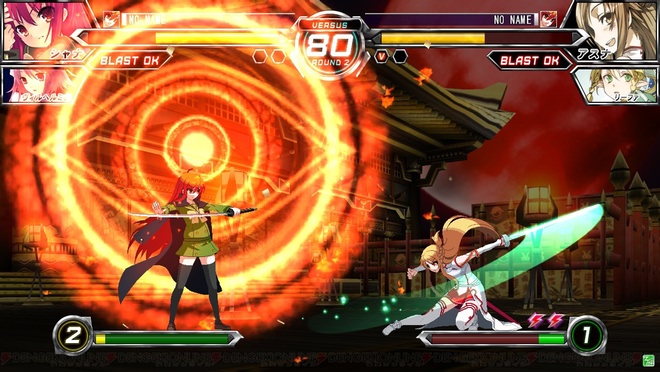 We've also seen Dengeki appearing in several other games such as Dengeki Gakuen RPG: Cross of Venus for the Nintendo DS and their collaboration with Z.H.P. Unlosing Ranger VS Darkdeath Evilman. Referring to these two works, I can expect that at least the Toaru series and Kino's Journey will be included in the game (possibly Misaka Mikoto and Kino as playable characters?)
Unfortunately, it seems as of now that Leafa and Wihelmina are not playable characters, but rather are support characters; unless the game allows playable characters to be chosen as support characters. I personally was hoping for a two-on-two tag-team fighting game like X-Men vs. Street Fighter.
This game may include some SEGA game elements as one of the maps did have familiar WWI-styled tank from Valkyria Chronicles lining up. This is merely a guesswork with no confirmation, but the tanks do look very convincing and I personally cannot recall a series with such tank designs.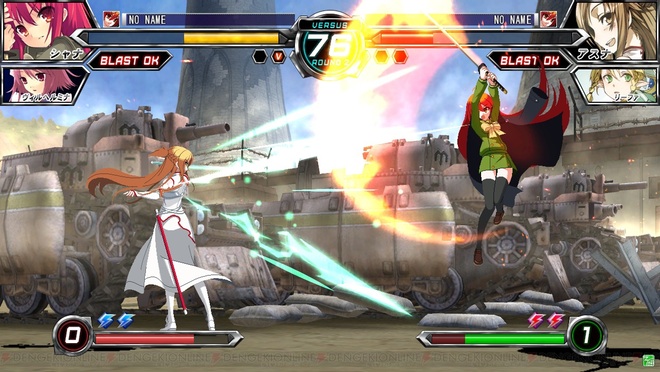 Personally, I would like to see characters from Horizon in the Middle of Nowhere, Durarara!! and Baccano! make an appearance in the game. The three titles have strong reputation and prominent characters for a fighting game.
Furthermore, I would also like to see the game to include novels from Dengeki Bunko that have yet to be green-lit on the TV screen, such as Black Bullet. The game may also include characters from the upcoming animus Strike the Blood and Golden Time.
Again, these are merely speculations and guessworks of mine and yet to be confirmed. What do you think of the upcoming game and who do you think should come up the fighting ring?
Latest from Ken