A Certain Magical Virtual-On Releases February 15 in Japan
Originally announced back in March at Dengeki Bunko Festival Spring 2017, a new trailer for Toaru Majutsu no Virtual-On was shown during the Playstation conference at the Tokyo Game Show. The game is an adaptation of the 2016 light novel with the same title, featuring a crossover between Sega's Virtual-On game series and the light novel series A Certain Magical Index (Toaru Majutsu no Index) as a part of Virtual-On's 20th anniversary.
The first Virtual-On game released in 1996 redefined 3D mecha games with its high speed, fast paced combat. Other titles during the time such as MechWarrior primarily featured slow, heavy moving mechas. Unfortunately, the later sequels to Virtual-On featured tweaks to the combat system which effectively slowed down the pacing.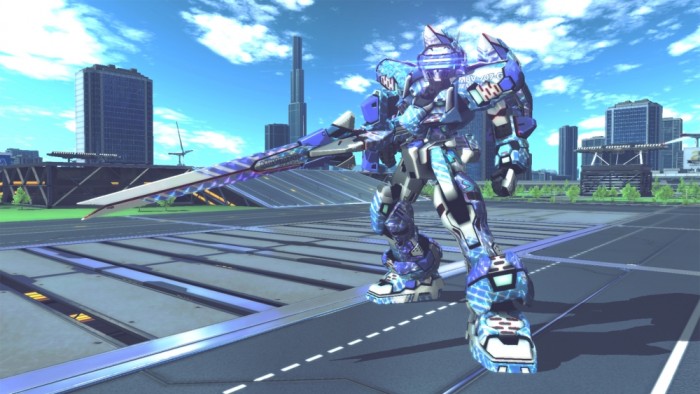 From the available footage in the trailer, Toaru Majutsu no Virtual-On appears to return to its roots with even faster paced combat than the original game; a possible cue taken from Bandai's Gundam Versus series which has dominated the mecha combat gaming market for the past 9 years.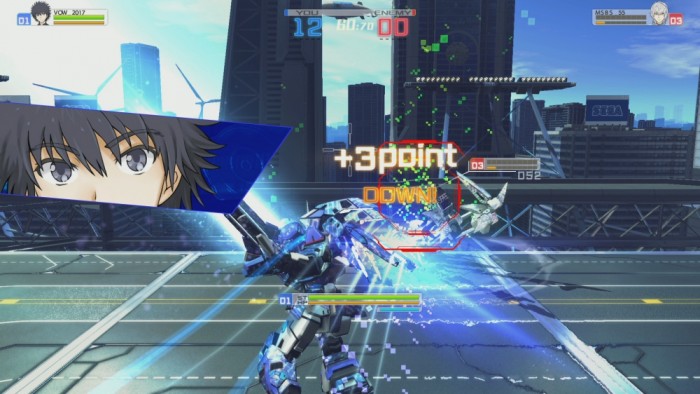 Toaru Majutsu no Virtual-On will be released on February 15, 2018 in Japan for Playstation 4 and Vita. There is currently no announcement for an American release, but let's keep our fingers crossed or, at the very least, hope for an English subbed Asia release.
You can check out the game's official website.
Watch a gameplay trailer below.