Stephen Bajza
Wondercon 2011 Recap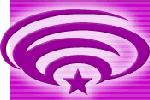 Wondercon is a small comic book turned pop media convention which makes its home in San Francisco. The easy way to think about it: Comic Con's little sister. Even though it's a fraction of the size, Wondercon still packs a wallop every year. This time around T-ono caught some face-time with Hyung Min-Woo, some great panels, and awesome cosplay. Read on for what you missed at Wondercon 2011!
Movies
Two big movies made some waves amongst Wondercon attendees: Green Lantern and Priest. Green Lantern showed off some new footage and Ryan Reynolds himself made an appearance for general joke-cracking and awesome-ing up the joint. If you wanted to catch a glimpse of him at the Green Lantern booth, you would have needed a step ladder. (Think of it as advice for next year.) Priest, an adaptation of the Korean manwha of the same name, also showed off some action packed footage in 3D. The clip wooed the crowd, but the enormous artistic liberties taken with the plot have incensed fans. I.e.: me! More about that in future podcasts.
Cosplay:
Cosplayers came out in droves and showed off their best stuff. Our galleries will soon be chalk full of Wondercon cosplay goodness, so be on the lookout! Interesting bits included; zombie stormtrooper, Mandalorian Wolverine, High School of the Dead, Sucker Punch, and Venture Bros. It seems they get better every year...
Panels:
Another convention staple, this year the panels did not disappoint. Friday was filled with great information for creative types on how to break into the comics and video game industries. The short version: be good, be lucky, and be persistent. More detailed information can be found in my blog post. Saturday was, of course, geared towards entertaining the crowd. If you feel even slightly bad that you didn't make it, don't. Most of that stuff is online by now anyway.
Overall:
Another great year! Wondercon is affordable and the crowds aren't crazy, so you're nearly guaranteed a great time every year. I would know, this is my fourth time there! If you're in the area or looking for a good excuse to go on vacation, I can't stress enough how fun this is for anyone with even a stripe of otaku, geek, or nerd within them.
Related items
Latest from Stephen Bajza