Rie Tanaka Cosplay on FFXIV 2015 Live Stream Event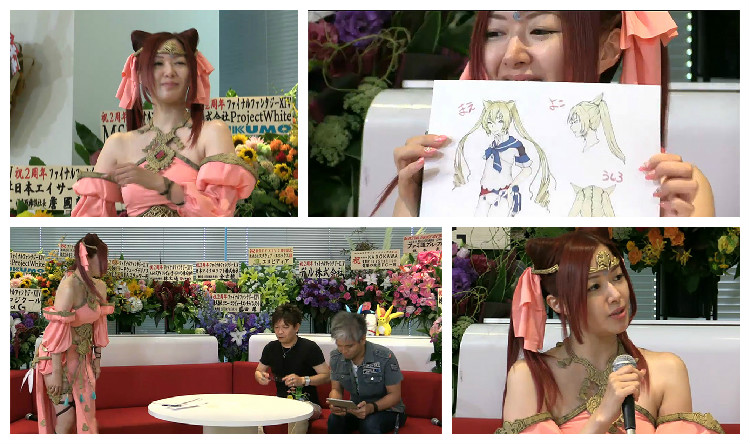 Celebrating it's second anniversary, Square-Enix held a 14 hour long stream that was filled with update news for upcoming changes and patches, to answering questions from fans. During one segment, voice actress veteran Rie Tanaka who voices Kan-E-Senna and Garuda in FFXIV, made a surprise appearance dressed up in the Thavnairian Bustier set from the game. Tanaka is probably best known for her roles as Lacus Clyne from Gundam Seed, Chii from Chobits, Suigintou from Rozen Maiden, and Mitsuru Kirijou from Persona 3.
Tanaka is no stranger to cosplay as in the past she has cosplayed as some of the characters she voices. As you can see, Yoshida had to put on his glasses when she got up to show the camera her cosplay.
Later, Tanaka also showed her design for the FFXIV hair design contest that's open to the public. Her theme was based after the magical girl concept.