Ken
New "Durarara!!" anime announced!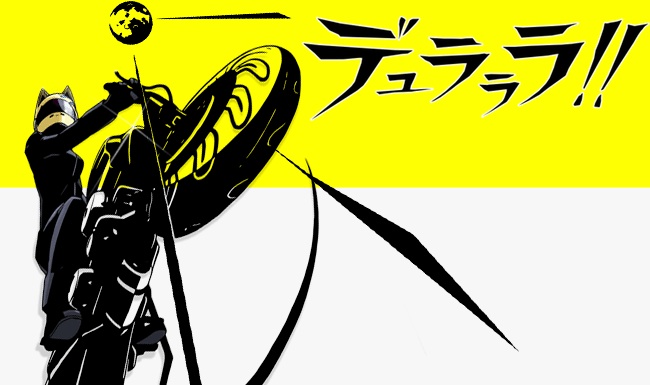 On March 16, an announcement has been made during Dengeki Bunko Spring Festival 2014 that a new anime series of Durarara!! will be in production.
Durarara!! anime series is an adaptation of the light novel Durarara!!, written by Ryohgo Narita (Baccano!, Stealth Symphony) and illustrated by Suzuhito Yasuda (Yozakura Quartet). It aired in 2010 and was praised for its innovated character settings and fantastic storyline.
This new anime series will take place half a year after the incidents from the first season of the Durarara!! anime. It will be picked up once more by director Tahairo Omori, scriptwriter Noboru Takagi, character designer Takahiro Kishida, and music composer Makoto Yoshimori. All four staff members were also involved the anime adaptation of Narita's first work Baccano! An exact date of when the new series will be aired has yet to be announced.
In terms of the original light novel, Durarara!!'s first arc has ended in its 13th volume, which was released January of this year. The new arc will be titled Durarara!! SH, taking place in Ikebukuro once more after one and half year since the conclusion of the first arc. This new series will be released on April 2014.
[Note: Highlight of Durarara!! SH below. Spoilers!]

One and a half years since the end of Dollars.
New winds rushes into Ikebukuro.
Treated as a monster throughout his childhood, Yahiro Mizuchi moves from Akita to Tokyo after hearing rumors about the Headless Rider.
Hoping for a flashy high school debut, Kuon Kotomi searches for the Headless Rider for some cash.
And Himeka Tatsugami, who's older sister is missing since her coverage on the Headless Rider.
Each bearing different thoughts, the three meet after enrolling to Raira Academy.
One indent had arisen in Ikebukuro- those involved with the Headless Rider ended up disappearing.
And those involved are twin sister who's older brother have gone missing, a boy who is the central figure of a gang, and a man in a bartender suit, feared as Ikebekuro's strongest…
Image taken from Durarara!! Official Website