Dawn Lam
Anime Revolution 2016 – A Celebration of Anime & Japanese Pop Culture!
Anime Revolution or AniRevo for short, is a three day celebration of anime and Japanese Pop Culture, hosted yearly in the heart of Vancouver, BC, Canada. This year, AniRevo was held from August 5th to 7th at the Vancouver Convention Center. From the official website, advertisement, and their own mascot – a blue haired kawaii, race queen style girl nicknamed "Senmei", line-up of merchandise, the vibe this convention gives can easily be summed into one word: organized. This would not be my first time attending AniRevo, however the first time that I took time to reflect on my experiences as an attendee.
The first floor consisted of several smaller rooms reserved for panels and performances. The exhibitor's hall was a very large room, split into half, with the front for the vendors and the back for artist alley. Since I showed up only on the last day, most major events, such as autograph sessions, Q&A panels and such was already in full swing. AniRevo also uses a VIP system – which seems to be a trend with larger conventions nowadays; pay more and skip lines. Most of the convention hall is accessible by the public; it is only the rooms that are blocked off for those with convention passes. Since the venue is actually accessible by the public, I noticed quite a few intrigued bystanders inquire about the event.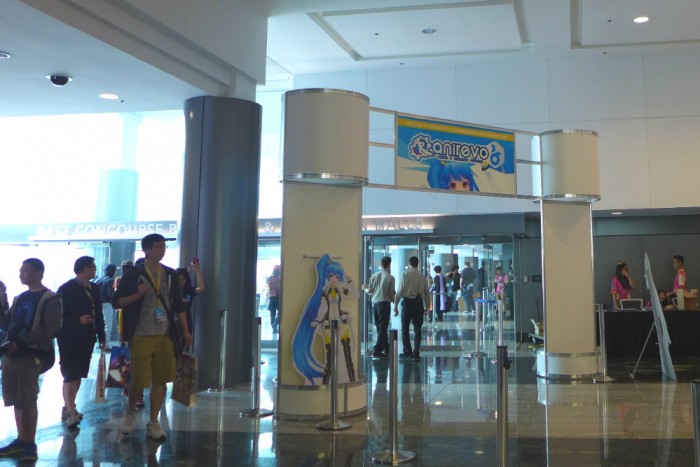 I spent most of my time at the convention combing through the exhibition hall as it was the largest room with the most things to look at. There was plenty of merchandise to drop money on: Gundam models, plushies, cosplay items, just to name a few things I saw. The artist alley was also jam packed with people. I would have to say the most common series I saw showcased at artist alley would be Overwatch.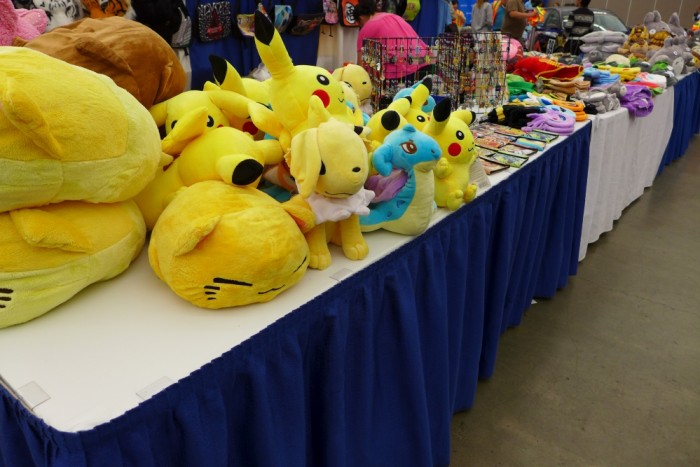 Jumping on with the hype of the hit mobile game, Pokemon Go, Anime Revolution put together an event for Pokemon Go players titled: Pokemon GO: Lights up Anirevo! Active lure modules were set up at the venue for all three days of the event. I personally must have caught over 20 magikarps just being at the convention for a few hours. Perhaps it is also because the recent popularity of Pokemon, I noticed there was an increase of all things Pokemon related at the convention as well.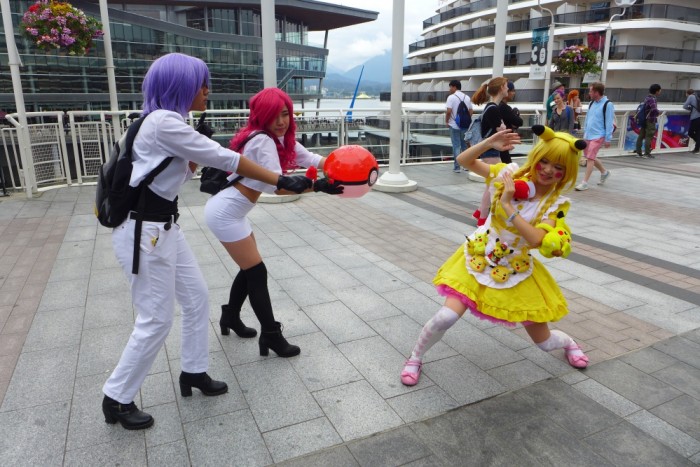 I had a great time at AniRevo this year. The badge pick-up was well organized and the line went quite smoothly. Staff was energetic and easy to identify in their brightly colored AniRevo shirts. With that said, I did however feel that there was a lack of security and staff inside the exhibitor's hall. I came across a few risky costumes that according to the AniRevo costume policy, should have been deemed unsuitable for this family event. It is understandable that crowd management of this size can be difficult, but that should not be an excuse for a large scale convention such as AniRevo to overlook such issues especially since it is outlined in the convention policy. Perhaps for next year, AniRevo could look into allotting a few more staffers inside the halls roaming, checking for hazards and that convention policies are being acknowledged and followed.
Attending this convention with an intent to write an impression definitely gave me a new perspective on the event. There were things that I paid attention to this visit that in the past, I would not have. Hopefully I am able to attend AniRevo next year again for the full three days. I would like to see AniRevo continue to grow and perhaps one day be as well known as Anime Expo.
Latest from Dawn Lam