Jason Young
FanimeCon 2015 Impressions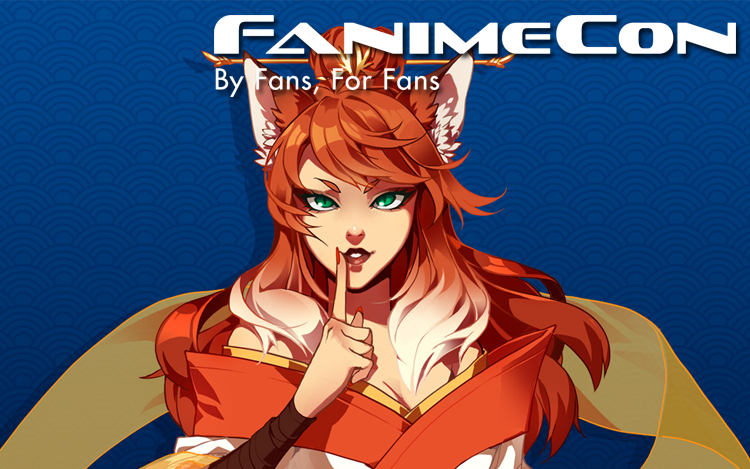 As the premiere anime convention in the San Francisco Bay Area, our expectations for FanimeCon 2015 were raised after their numerous improvements from last year over 2013. We were hoping that the hardworking staff would take the lessons they learned throughout the past two years and create a smoother, more efficient convention than ever before; much to our delight they did.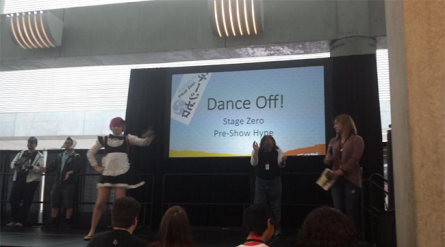 Gone were the oddly-placed bounce houses and dedicated food rooms, along with an inefficient Artist Alley design, and in place were spacious halls and breathing room that really helped to reduce the congested attendee freeway systems that plagued 2014. While it was a simple fix, by allowing sunlight to peek into the Artist Alley, instead of blocking out the windows with panels, the room really seemed to open up and felt a lot less claustrophobic than the previous year, and as an added bonus smelled a lot better too. Additionally, moving the entrance of the room from the front of Hall 2 to the side allowed for much more open space for fans to mingle and sit before continuing their con-going adventure. In retrospect, opening up both of these highly populated halls and moving their entrances to improve traffic flow was quite the obvious fix, but like everything in life, a little trial and error never really hurt anyone.
As someone who regularly attends other industry events throughout the year at the San Jose Convention Center, I originally thought that last year's decision was a curious choice and am very glad to see that the FanimeCon staff continues to try and find ways to improve the overall fan experience. This also demonstrates that the FanimeCon staff is quite receptive to all comments, whether good or bad, from their fans and strives to constantly provide them with the best experience possible.
This year, it was much easier to navigate throughout the halls as much of the traffic that was caused by having Stage Zero along the main path in 2014 was dispersed around the convention thanks to strategic planning by the staff. With less congestion overall, one could easily get from one end of the convention center to the other with minimal problems, which again, helps to lessen the claustrophobic feeling from 2014.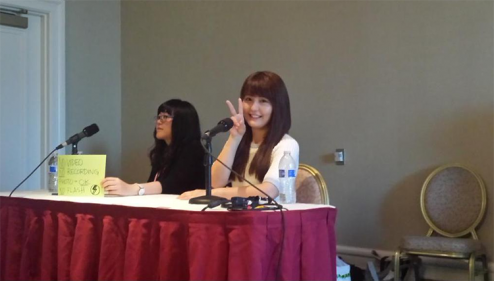 To me, another huge improvement over 2014 was the Guest of Honor lineup in my opinion. 2015 featured the talents of the Japanese rock band Back-On (Gundam Build Fighters, Gundam Breaker), the very talented voice actress Ai Nonaka (CLANNAD, Madoka Magica), animator Kazuhiro Soeta (Escaflowne, Turn a Gundam), and director Hiroyuki Yamaga; English guests included voice actors Christopher Smith (Attack on Titan, Gurren Lagann) and Cindy Robinson (Mass Effect 2, Last of Us).
Although it was generally kept under wraps, it wasn't entirely a secret that FanimeCon 2014 spent a lot of money fixing problems from the year before which may or may not have led to a rather lackluster lineup last year. This is merely conjecture on my part, given how smoothly the operations were this year and the improved guest lineup it was easy to see that FanimeCon may have increased their budget allowing for more international guests for 2015. Given that the panel rooms over in the Fairmont and autograph lines were generally packed, I hope that this is a trend that we'll continue seeing spiraling upwards as FanimeCon moves into the future. Speaking of the Fairmont, crowd control by the volunteer staff was well done despite the controlled chaos. Hopefully with lessons learned from this year regarding which panels were more successful than others, FanimeCon staff will consider shuffling room placement accordingly to aid with potential congestion or overcrowding.
In summary, FanimeCon 2015 was easily a big improvement over the previous two years and as they seemingly finish their transitional period it's going to be a delight to see the upcoming prospects for their future. With an attentive staff that's perpetually striving towards improving the overall fan experience, FanimeCon seems like it'll continue to hold its incumbent dominance over the Bay Area anime convention scene and I look forward to seeing it grow.
Latest from Jason Young