Jason Young
Studio Trigger Adapting Kota Nozomi's Inou-Battle in the Usually Daze as Next Project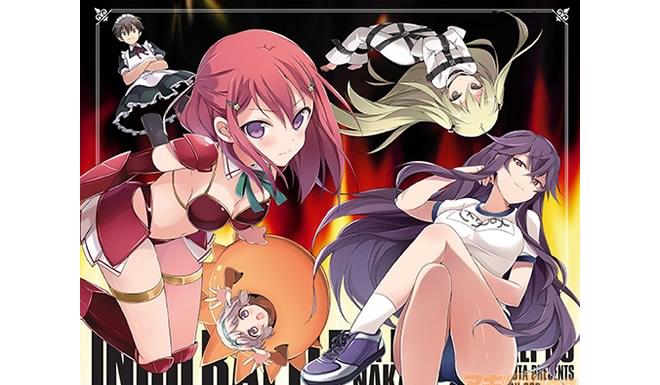 With their highly successful animated series Kill la Kill rapidly approaching its inevitable conclusion, it was announced on the wraparound jacket of Kota Nozomi's Inō-Battle wa Nichijō-kei no Naka de (Inou-Battle in the Usually Daze) sixth volume that Studio Trigger will be adapting the light novel series as their next animation project.
The light novel tells the story of five members of a literature club who one day wake up with extraordinary powers half a year ago. Although their vivacious fantasies originally led them into believing that they would be led into a fantasy world of super-powered battles, their normal lives continued. However, holding steadfast onto their beliefs that a life of adventure was out there waiting for them, their life of romantic comedy and supernatural battles suddenly begins one day.
The series was first published in 2012 under GA Bunko with illustrations from Oniku. It was serialized into a manga September 2013 in Kadokawa's Shoten's Comp Ace, with its first compiled volume being released on March 26th.
Latest from Jason Young