Jason Young
Studio Mad House to Animate Marvel's Avengers Confidential: Black Widow and Punisher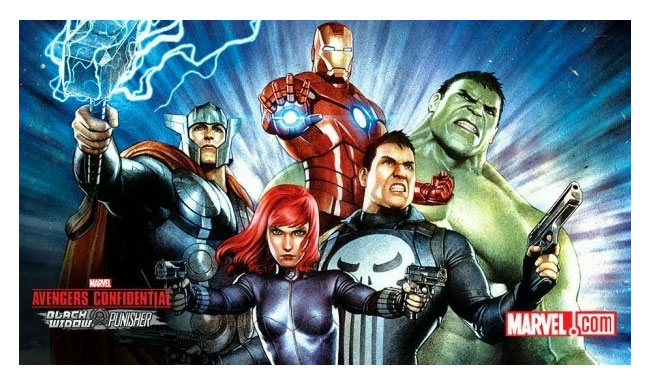 After a successful collaboration with Marvel in Iron Man: Rise of Technovore, Marvel and anime production studio Mad House are once again combining forces on an original straight-to-video feature film Avengers Confidential: Black Widow and Punisher. The movie will be released on DVD, Blu-ray and digitally on March 25.
Here's a brief description of the plot provided by Marvel:
"After interfering with a top secret mission, The Punisher is taken into custody by S.H.I.E.L.D. agent and Avenger Black Widow. At the orders of Director Nick Fury, Punisher and Black Widow are sent on a mission to stop Leviathan, a global terrorist organization that plans to sell stolen S.H.I.E.L.D. technology to the highest bidder. Now, the vigilante and spy must work together to prevent this technology from falling into the wrong hands. The fate of the world, and of the Avengers, hangs in the balance."
The film features Dexter actress Jennifer Carpenter as the Black Widow, while Brian Bloom (Lego Batman: the Movie, Justice League: Criss on Two Earths) stars as the Punisher.
Watch the debut trailer below for a sneak peek at the upcoming collaboration:
Latest from Jason Young