Jason Young
Steins;Gate's Sato and anohana's Okada to Work on J.C. Staff's Series"selector infected WIXOSS" this April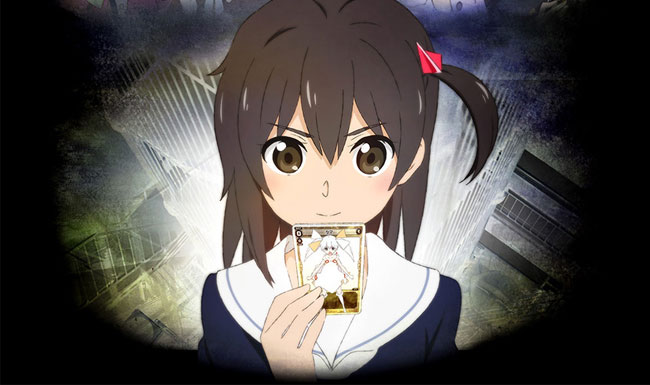 On Monday, a new website for the anime project selector infected WIXOSS was opened to reveal a brand-new project from Takuya Satō (Steins;Gate, Armitage III, Strawberry Marshmallow), who will be directing, and Mari Okada (anohana, Hana-Saku Iroha, Amazing Twins) who will be working on the series' scripts. Animation will be done by J.C. Staff with Kyuta Sakai (When They Cry- Higurashi, Steins; Gate) working on the character designs.

Watch the selector infected WIXOSS's thirty-second TV ad below:
Hope, desire, greed.
Girls with each of these feelings in their hearts are being swallowed into the vortex of a dangerous game...
Other notable staff members include Yoshikazu Iwanami who will be directing the sound, Maiko Iuchi (A Certain Magical Index, Dog Days) who will be composing the music. Kanon Wakeshima (Vampire Knight, Strike the Blood) will be providing the opening theme song. Kentaro Akiyama (Studio Pablo) will be serving as the art director and Yukiko Itou as color key artist. Shingo Fukuyo is the director of photography and Masahiro Gato (REAL-T) is editing.
The series will premiere in April, alongside a WIXOSS card game from toy and game maker Takara Tomy.
3/13 edit: added TV ad
Latest from Jason Young