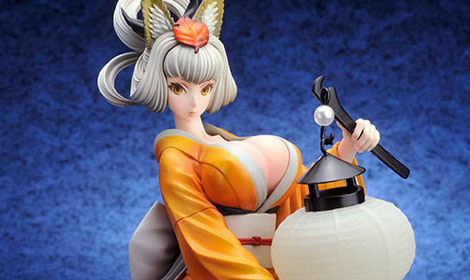 Shown previously as a prototype earlier this year at several hobby events, Kongiku from the cult hit Wii game, Muramasa: The Demon Blade is up and ready for preorder.
Like Alter's earlier release of Momohime, Alter did an excellent rendition matching the pose relatively exact. The sculpt looks fantastic and I really like simplistic base with the stones and flora. She will be released later next year in late February 2013.
Although this 'top heavy' kitsune will probably never make it to my shelf, I would be very interested if Alter decides to make a figure of the 'bottom heavy' Yuzuruha also from Muramasa. Anyone else want to see a Yuzuruha figure?
Gallery of the figure inside.