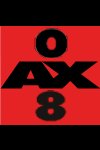 Anime Expo
and
Intermixi Japan Tours
are giving one lucky Jyukai Concert premium ticket holder at Anime Expo 2008 an all-expense paid ultimate trip to Japan.
The winner will choose one of three Intermixi sponsored tours: The "Kame Hame Kansai" tour hits up various locales in Kyoto, Osaka, and Tokyo while the "Neo-Tokyo" tour takes you to the Tokyo Anime Fair, among other sensational spots in Tokyo. Lastly, the "Tokyo Game Show" tour brings you to one of the biggest gaming conventions in the world: the Tokyo Game Show.
More info and the full press release
here
.
I've always wanted to go to TGS, especially since E3 died limited attendence