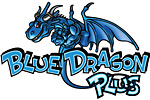 With the game releasing about 2 weeks ago in Japan, Ignition Entertainment has announced today with a press release that they will be bringing Blue Dragon Plus for the DS to the United States.
Currently slated for a late Feburary to March 2009 release in North America and Europe.
Read more for screenshots and the full press release.