THE WITCH AND THE HUNDRED KNIGHTS RELEASES EXCLUSIVELY ON PLAYSTATION®3!
Written by Jason Young
Parent Category: News
Santa Ana, Calif. (March 29, 2012) – NIS America is excited to announce the winter release of The Witch and the Hundred Knights exclusively on PS3 in North America and Europe. Adopting high-res, fully 3D environments and characters, as well as a dark fantasy world brought to life by Takehito Harada, The Witch and the Hundred Knights will deliver a brand-new action RPG experience from Nippon Ichi Software! In The Witch and the Hundred Knights, being bad is good! Save the innocent or take part in the ransacking—it's all up to you! The Witch and the Hundred Knights will hit store shelves in early 2013. About The Witch and the Hundred Knights Two powerful witches have been battling one another for over a hundred years. Now, the Swamp Witch has unleashed the legendary Dark Knights, and seeks to destroy the Forest Witch once and for all!
Features
•A hundred knights at your command: A plethora of ways to utilize your 100-man team!
•Multiple weapons: Equip up to 5 weapons to maximize your combo abilities!
•Chain attacks: The higher you build your chain, the greater damage you will unleash!
•More details coming soon! You can be the hero who saves the world, or go evil and pillage the village!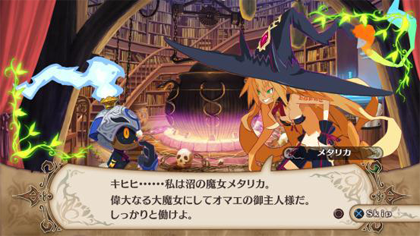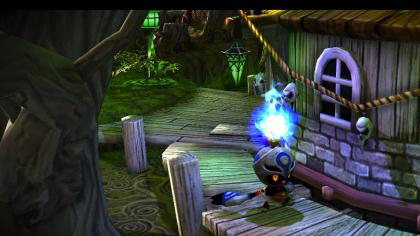 For more information, please visit NISAmerica.com!