LEGASISTA™ AVAILABLE TODAY ON PSN!
Written by Jason Young
Parent Category: News
LEGASISTA™ AVAILABLE TODAY ON PSN!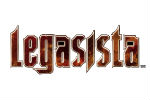 press release below:
---
Santa Ana, Calif. (August 21, 2012) – NIS America is excited to announce that Legasista is now available for download exclusively on PlayStation®3 via PlayStation®Network. Legasista is a dungeon crawler-style survival action RPG. Extra dungeons that give you better loot are randomly generated and players are able to fully customize their characters, including job classes and equipment. They can also alter their appearance by importing images from their PS3. The game will automatically convert the images into playable characters. Crawl into the dungeon today! About the game In a world where science has become a thing of the past, people have come to fear this ancient form of knowledge as magic spells and curses. Now a young man named Alto sets off for the mysterious Ivy Tower, which houses ancient relics of the lost art of science.
Features
Dungeon crawler-style action RPG: Form a team of 3 characters to explore the dungeons of the Ivy Tower! Characters can easily switch in and out from the frontline to the backline.
Randomly-generated dungeons: Explore different dungeons and cash in on the loot!
Personalities: Create your own character, from job class to unique personalities! The personality will greatly change the character's fighting capabilities, so choose well!
Customization: Customize your character fully with the character creation feature. Even weapons can be customized!