X Japan to Play at Lollapalooza
Written by Davis Fan
Parent Category: News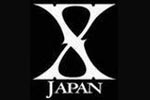 While X Japan appeared in southern California less than a year ago to film a music video, they will be returning from August 6 - 8 in Chicago for Lollapalooza. This marks the first time the band will play live for U.S. audiences, which will surely be a treat for American fans who haven't traveled to see the group live. For tickets or more information, check out Lollapalooza's official website here.


Full press release after the jump.
Jun Seba "Nujabes" Dies at 36
Written by Osman Numair
Parent Category: News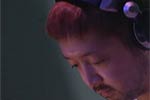 Hip hop producer Jun Seba, also known as Nujabes died on Thursday, February 26, 2010 due to an automobile accident in Tokyo. Emergency medical technicians in Tokyo rushed him to Tokyo's Shibuya ward and attempted to resuscitate him, but it proved unsuccessful. Nujabes first came onto the scene back in 2003 with the album First Collections and later released his first solo album, Metaphorical Music. He has worked with many vocalist in Japan, including Shing02. Nujabes is undoubtedly most famous for his work on the hit anime series Samurai Champloo. He composed music for the series, including the opening theme song "Battlecry." Jun Seba will forever be missed; his music has made a significant impact on hip hop culture.
Animelo Summer Live 2010 Announced
Written by Theodore Mak
Parent Category: News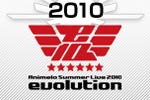 In an interesting twist, DWANGO has announced that the largest anime themed concert, Animelo Summer Live will be going overseas to Shanghai China in late November. The yearly event held at the Saitama Super Arena will still be held on August 28 and 29 titled Animelo Summer Live 2010 -evolution-. May'n, Nana Mizuki, Halko Momoi, and JAM Project have all been announced to return.
Enka Singer Jero US Tour
Written by Theodore Mak
Parent Category: News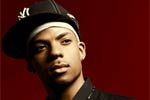 Hip hop fusion enka singer, Jero will be launching his first official American tour at the Palace of Fine Arts in San Francisco on March 28, 2010. Jero, Jerome White, Jr., has become a huge hit in Japan as one of the first African American ekna singer winning him the Best New Artist Award at the 50th Japan Record Awards in 2008. He has also appeared at the 59th and 60th NHK Kohaku Uta Gassen, Japan's most watched national New Year's Eve concert show. Jero will also make another appearance on March 31, 2010 in Los Angeles.
More information including ticketing can be found here and here.
Kirsten Dunst's Akihabara Music Video Released
Written by Theodore Mak
Parent Category: News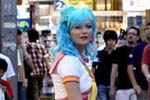 Last year in August, shoppers of Japan's otaku shopping district, Akihabara, reported that actress Kirsten Dunst, probably best recognized for her role as Mary Jane in recent Spiderman films, was spotted wearing a magical girl sailor outfit. It was later revealed that she was working on a music video titled Akihabara Majokko Princess with director McG who worked on 2009's Terminator Salvation. Almost half a year later, the video has finally been released online. The four minute video portraits various locations in Japan and Dunst's apparent love for the otaku culture, "...I think I'm turning Japanese, I really think so."
Update: Got reports from some users the video is missing from the original site. Included the video inside. Let us know if it stops working.