Gainax @ FanimeCon 2008 Preview
Written by Theodore Mak
Parent Category: News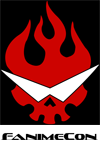 Hiroyuki Yamaga, Co-Founder and President of Studio Gainax has a history of attending FanimeCon every year, but this year his name is absent from the Guests of Honor list. With a little digging into the FanimeCon boards, we have discovered some interesting details.
At last year's Gurren Lagann Panel, Yamaga-san promised to bring more guests from Gainax (see our coverage located here ). It appears he'll be keeping his word.
In a post on Fanime's board, Jason Ebner, Head of Live Programming for FanimeCon 2008, said,
"We are spoiled because Yamaga-san and his friends from Gainax are always able to make it, well he puts it in to his schedule every year."
"As for an earlier post about whether or not Yamaga-San is coming, we have not released him because we are about to make a major announcement regarding Gainax. Stay tuned."
What is this major announcement?
According to giapet.net , at least 15 voice actors and designers, mainly people who worked on Gurren Lagann, will be appear at Fanime.
"I got an e-mail from a friend staffing Fanime Con who tells me that I can offically post this confirmed information (and he forwarded me Fanime's staff notes, so it's pretty official): Fanime Con will be hosting a vast number of guests from Gainax this year! No specific names have been mentioned, but at least 15 seiyuu and designers and other staffers will be on hand– mostly revolving around Gurren Lagann"
UPDATE
Please see our updated post located HERE .
FanimeCon will be held this year at the San Jose Convention Center in California from May 23-26, 2008.