AX08 - ADV Industry Panel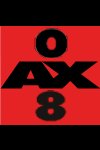 We now find ourselves within the company of Matt Greenfield and John Ledford as they take the panelists table and begin a general Q&A session, which will promptly cede to a viewing of the first 2 episodes of "Kiba." Read the whole thing after the jump.
---
Matt begins by thanking everyone, as this is ADV's 16th year at Anime Expo. However, this has been a turbulent year for the company. As their partnership with Sojitz turned sour, the anime studio was prompted to quickly find a replacement or perish. Fortunately, ADV has found a new partner as of this month and will pull through. They are now back to being busy with the acquisitioning of new titles; they have promised to share more info will at Otakon. They have, however, hinted that they have acquired a new license that hasn't even been released in Japan.

After the opening announcements, the panel openned for questions and answers. The first questioner asks about the status of the live-action Evangelion films: will these films will ever see the light of day? ADV has hired the producer from Appleseed: Ex Machina and are now seeking studios (of which they have a few in consideration) to greenlight the film. Live-action Evangelion has a better chance in the market, now that films like Transformers have proven successful. Who are the studios that ADV is in talkings with? Sorry, non disclosure act, they can't talk about it.

The next question brought up was the issue regarding the conflict between ADV and Sojitz and why the partnership died. Apparently, everyone came together with the best intentions but everything fell apart. "Multi-million dollar corp vs. anime studio?" It wasn't going to work out. No real info as to how the partnership soured though.

Someone asks if ADV will release their titles on Blu-Ray. Short answer: "Absolutely."

The next person asks if ADV is still producing dubbs - Yes. ADV still has their dubbing facilities but the struggles and issues with licenses and titles has proven troublesome.

The next questioner asks about the status of ADV's original productions - Yes, but mums the word for now. They can't talk about it right now.

The next person wants to know the identitly of ADV's new partner. Matt and John apologize because they just can't say who. Maybe at Otakon.

"What happened to Mutineer's Moon?" Someone asks. Short answer (but unsatisfying, nonetheless): They're having some difficulties.

Next questoin: "How will your new partnership affect your manga line?" You can pretty much cut and paste ADV's answer to all the manga-related questions they have received in the past. Essentially, they are working on producing titles from their existing catalogue, but no new news of new licenses at the moment.

One audience member complains about ADV's website, claiming that some of the pages are either broken or buggy. ADV says they'll look into it.

The next question regards itself to how the partnership rift affected the U.S. voice actors. ADV: "They (the voice actors) weren't affected. They aren't contracted by ADV and go where the work is."

After the Q&A is good and done, they began screening "Kiba" episodes, which they also did at their Sneak Peak panel on Thursday. I don't think I will review the first couple of episodes here.